Newsletter
Timelines is a newsletter published three times per year for members and friends of The Durham Museum. Members receive the print version of this newsletter via mail.
Current Issue of Timelines: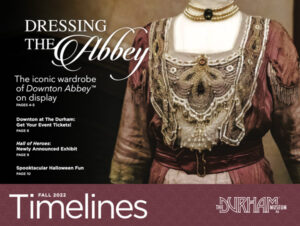 Information on The Durham's fall (Page 4) and winter (Page 9) exhibitions
---
Get the latest information
about what's happening at The Durham by signing up for our Enews!