Calendar
Find the activities and exhibits that interest YOU – search the calendar by Category or Tag!

Sep
25
Sat
Scout Workshop: American Heritage
Sep 25 @ 9:00 am – 12:00 pm
Merit Badge Workshop: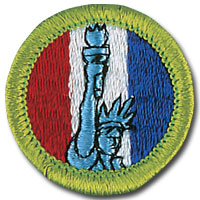 American Heritage
$8/members and $10/non-members ($5 per chaperone)
American Heritage is all about knowing the past and how it connects to the present. The Durham Museum is the perfect combination of past and present. Housed in Omaha's former Union Station, The Durham Museum is offering scouts a chance to meet all of the requirements of the American Heritage badge in a one-of-a-kind historic setting.
Find out more about Scouting Programs at The Durham »
To reserve your spot, contact the Education Department at 402-444-5027 or email education@DurhamMuseum.org.
19th Century Celebrities: A Modern Translation
Sep 25 @ 10:00 am – 4:00 pm
19th Century Celebrities: A Modern Translation
Exhibit on display March 21, 2020 – October 3, 2021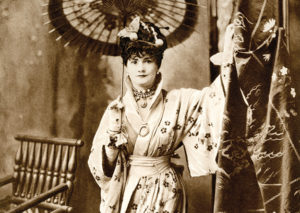 Throughout the 19th century, standards for women were enough to be called rules. She must not only be a woman but be a lady too. To be a lady one must marry and have children, depend on her husband financially and stay out of the public sphere. Some women opposed this thinking, especially those who became performers. This exhibit highlights a few such women who persisted with their art and rose to fame despite the prejudices against them.
Photo: Portrait of Lotta Crabtree  |  circa 1900-1920  |   The Byron Reed Collection  |  BR5C13
Beyond the Vote
Sep 25 @ 10:00 am – 4:00 pm
Beyond the Vote
Exhibit on display March 6 – January 30, 2022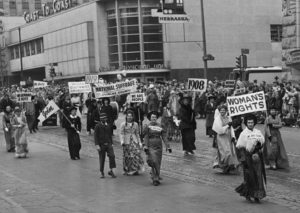 Over 100 years ago, women got the right to vote. The Durham is pleased to present a unique exhibition experience exploring the lasting impact of the 19th Amendment. Beyond the Vote blends iconic images of the past from our partners at the Smithsonian Institution and Library of Congress with original contemporary artwork created by five local artists. The exhibit explores themes at the heart of the suffrage movement—both for and against—and how those same themes about a woman's place in the world continue to resonate today.
Photo: 1954, John Savage/Omaha-World Herald Collection  |   The Durham Museum Photo Archive  |  JS13-045
Featured Artists
Select each artist to learn about them and their exhibit piece.

A

riel Panowicz
Celeste Butler
Nancy Friedemann – Sánchez
Renee' A. Ledesma
Sophie Newell
---
Daily Activities
Sep 25 @ 10:00 am – 12:00 pm
Join museum educators and volunteers for an enhanced exhibit experience.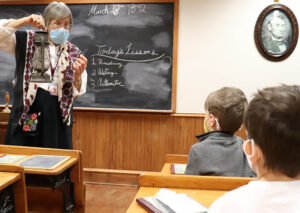 | | |
| --- | --- |
| Tuesdays, 10AM-Noon | Trans-Mississippi Exposition Display |
| Wednesdays, 10AM-Noon | What Is It Wednesday |
| Thursdays, 10AM-Noon | One-Room Schoolhouse and Log Cabin |
| Fridays, 10AM-Noon | Earth Lodge Artifacts |
| Saturdays, 10AM-Noon | Train Tours |
| Sundays, 12:30-2PM | Great Hall Guided Tour |
Daily activities are included with museum admission. Timed tickets are encouraged but not required. Walk-ins welcome. To reserve your admission time go online or call (402) 444-5071.
James Cameron – CHALLENGING THE DEEP
Sep 25 @ 10:00 am – 4:00 pm
James Cameron – CHALLENGING THE DEEP
Exhibit on display May 22 – October 3, 2021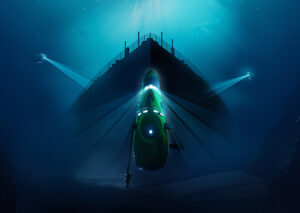 Join The Durham Museum in welcoming the North American Premiere of James Cameron– CHALLENGING THE DEEP! Immerse yourself in an underwater world in an exhibition that traces explorer and filmmaker James Cameron's passion for deep ocean science, technology and exploration, including material on his record-breaking dive to the bottom of the planet in the DEEPSEA CHALLENGER, the submersible he co-designed and co-engineered.
Experience how James Cameron's passion for understanding and exploring the ocean has shone a light on one of the most important and least explored parts of the Earth. The exhibition immerses you in an underwater environment using cinema-scale projections, artifacts and specimens from his expeditions. Explore the spectacular and mysterious abyss and discover the shipwrecks of Titanic and the German battleship Bismarck. See artifacts from the design and construction of the DEEPSEA CHALLENGER, which was built to withstand water pressure of 16,000 pounds per square inch.
Learn about how technologies pioneered by Cameron for underwater recording, lighting, communication and diving are employed both in his filmmaking and exploration. You'll also see original film props and costumes from The Abyss and Titanic, including the iconic Heart of the Ocean diamond. Discover the world of a man driven to explore and meet the challenges of the deep.
James Cameron — CHALLENGING THE DEEP is a traveling exhibition produced by the Australian National Maritime Museum, in association with the Avatar Alliance Foundation and is toured internationally by Flying Fish.
Omaha Uncovered: Revealing History Through Art and Story
Sep 25 @ 10:00 am – 4:00 pm
Omaha Uncovered: Revealing History Through Art and Story
Exhibit on display August 7 – November 21, 2021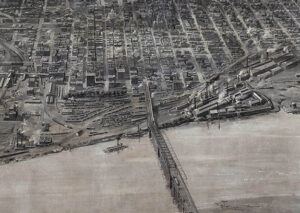 History is revealed to us in many ways. Objects, art, stories and memories all serve as connections to our past. This fall, The Durham Museum is proud to partner with the Gerald R. Ford Conservation Center for a project in commemoration of the 90th anniversary of Omaha Union Station. Over the course of four months, conservators will be "on exhibit" actively restoring a historic mural entitled "Aerial View of Omaha" that once hung in the lobby of the Omaha Bee newspaper office. The beautifully painted mural looks west from the Missouri River towards the western horizon and elegantly captures the layout of the Omaha of the past and present. Lovers of maps, history and art will enjoy seeing the faded mural brought to new life over the duration of the project.
Sporty Women: The Desire to Compete
Sep 25 @ 10:00 am – 4:00 pm
Sporty Women: The Desire to Compete
Exhibit on display February 1, 2020 – December 31, 2021
Equal treatment for women in sports is as modern a topic today as it was for women 100 years ago. Concepts of proper lady-like behavior both in actions and dress were present from the early days of female athletics. Using images from The Durham Museum Photo Archive, this exhibit highlights elements of conflicting standards that allowed women to compete in sports if they maintained the appearance of femininity. The selection of images traces changes over time to uniforms and sports women can play while highlighting the long-term conversation about the role of women as athletes.
Photo: Early sporting dress | 1911 | Homer O. Frohardt Collection | The Durham Museum Photo Archive HOFP-1927