upcoming Exhibits
---
Are you looking for Nelson Mandela: The Official Exhibition? Please view our current exhibits »
Dinosaur Revolution
May 28 – September 4, 2022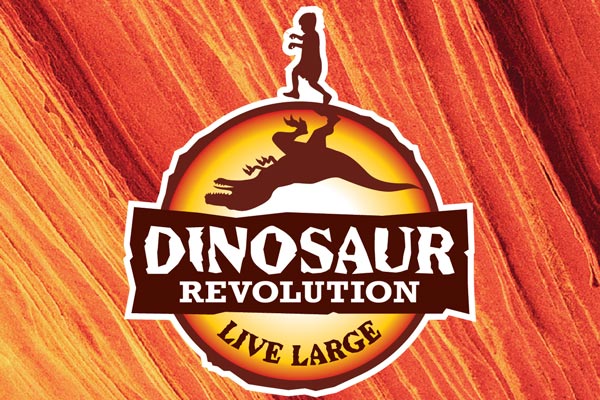 Uncover the facts and fossils about dinosaurs in Dinosaur Revolution as you LIVE LARGE in reptilian role-play activities, undertake three Mesozoic Missions spanning 150 million years and mimic dinosaur behavior. Become a junior paleontologist and find evidence of your dinosaur doings and learn why dinosaurs are one of the most successful survivors in earth's history.
Did T-Rex live closer in time to Apatosaurus or your mom? Were dinosaurs warm-blooded? Driven by questions and answers, Dinosaur Revolution challenges visitor knowledge, presents cutting-edge discoveries, and debunks popular myths. Travel through time and get a dinosaur's eye view! Experience what it's like to crush the earth beneath your gigantic feet as you Make Tracks in the Triassic. Learn to fly as you Glide through the Jurassic. Return to the present day, earn your Jr. Paleontologist credentials and engage in the most current dino-debates. Testify in T-Rex's defense, save the natural history museum from an expensive fossil hoax, and scale a wall of mysteries as you Climb Through Time.
Created by Minotaur Mazes, Dinosaur Revolution blends learning and play inviting visitors to investigate all things dinosaur…ultimately unearthing a shocking discovery: dinosaurs may not be extinct!

Dressing the Abbey


September 22, 2022 – January 8, 2023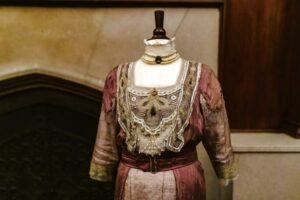 Dressing the Abbey is a costume exhibition which highlights fashion from one of the most widely watched television dramas in the world, Downton Abbey™. Experience original costumes worn by the stars of Downton Abbey that depict fashions of the British aristocracy in the early 20th century.  The exhibition showcases the turbulence and changes in the late Edwardian era through the 1920s through the fashions of the period while evoking fans' favorite moments.
The exhibition's award-winning costumes created for the British hit drama were produced by the London costume house of Cosprop Ltd. The costumes were created for the show's aristocratic Crawley family and their servants who inhabit the fictional English country estate of Downton Abbey. The costumes range from country tweeds and riding outfits; servants' uniforms and footmen's livery; to lavish evening attire crafted from sumptuous fabrics and decorated with intricate embroidery, lace, and beading. Dressing the Abbey weaves popular culture, fashion and history in an exhibition borrowed from Downton Abbey's™ wardrobe.
The exhibition is developed and distributed by Exhibits Development Group in cooperation with Cosprop Ltd., London, England. The exhibition is not endorsed by, sponsored by, licensed by, associated with, or otherwise affiliated with the television series Downton Abbey™, NBC Universal International, Carnival Film and Television Limited or their representatives.