Theater Row: Stage and Screen in Early 20
th

Century Omaha
February 12, 2022 – January 29, 2023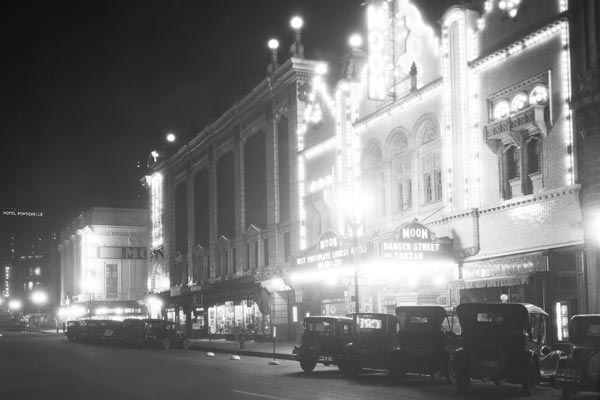 During the first half of the 20th century, along Douglas Street between 14th and 16th, was a boom of theater houses whose development tells a story of the evolution of stage to screen. This exhibit highlights four giants of early theater houses in Omaha that gave this area a name of 'theater row.' The focus of this exhibit are the architectural giants of The Empress, The Moon, The Rialto and The World Theater. Using photographs and objects from the museum's collection, each theater tells a story tied to the growth of Omaha and the development of the theater industry from its earliest connections to vaudevillian stage acts to the more modern films of today. Like shows of old, stories presented will shock, fascinate and enthrall.
Nelson Mandela:
The Official Exhibition

march 5 – july 3, 2022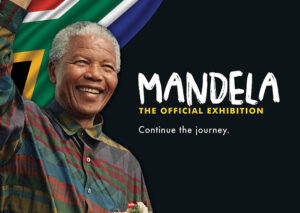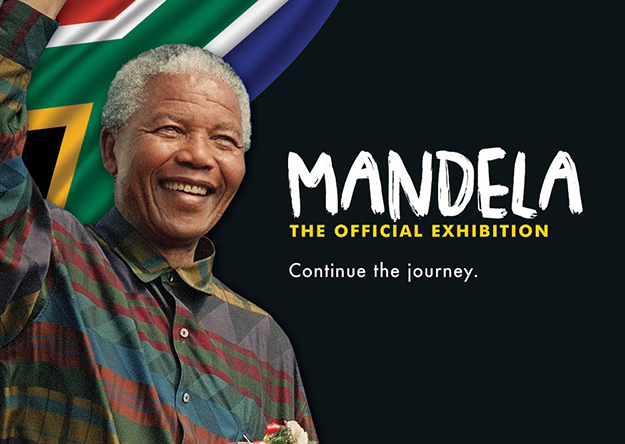 "It is easy to break down and destroy. The heroes are those who make peace and build." – Nelson Mandela
Nelson Mandela: The Official Exhibition is the major new global touring exhibition that takes visitors on a personal journey through the life of the world's most iconic freedom fighter and political leader. Presented in association with Round Room Live, the exhibition is an immersive and interactive experience that features previously unseen film, photos and the display of over 150 historical artifacts and personal effects on loan from the Mandela family, museums and archives worldwide.
 Nelson Mandela: The Official Exhibition is designed to educate, entertain and inspire using many personal belongings and objects never previously seen outside of South Africa. These items, including the suit worn for the opening of the South African parliament in 1996; a traditional head dress gifted to him by The King of Xhosa people, King Xolilzwe Sigcawu as he awarded Mandela the ancient tribal warrior honour of the Isithwalandwe Sesizwe, for the first time in two centuries; his presidential desk and chair and his much loved iconic beige trench coat, combine with immersive media presentations and scenic re-creations, to enable visitors to actively engage with and experience key moments in Nelson Mandela's life.
Lawyer. Revolutionary. Political prisoner. World leader. Elder statesman. Symbol of the struggle against oppression. Nelson Mandela has been all these things to so many people across the world in the past 50 years and five years after his passing, he continues to remain a human rights icon and to be seen globally as an advocate for change.
This exhibit is produced by Round Room Live in partnership with The Royal House of Mandela (RHoM) and RHoM Investments
Nelson Mandela Exhibit Advisory Committee
Mia Phifer
American's Black Holocaust Museum
Marcus Bell
100 Black Men of Omaha
Quincy Christian
Cox Communications
Wayne Brown
Urban League of Nebraska
Cydney Key
American's Black Holocaust Museum
Franklin Thompson
City of Omaha
Tena Hahn-Rodriquez
Inclusive Communities
Jade Rogers
Afros, Capes, and Curls
Eric Ewing
Great Plains Black History Museum
Kent Day
Civic Nebraska
Lisa Pieper
Milwaukee Public Museum
Dr. Joseph Akpan
University of Nebraska Omaha
Reverend Michael Williams
NAACP- Omaha Chapter
Peter Edwards
Conagra Brands
Kwin Kunkle
Nelson Mandela Elementary School
Ada Wilson
Nebraska Medicine
Dinosaur Revolution
May 28 – September 4, 2022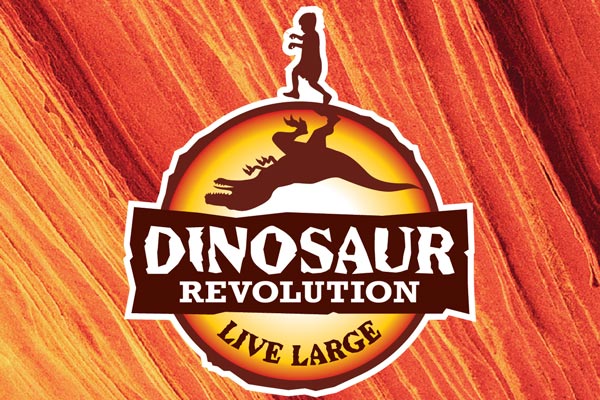 Uncover the facts and fossils about dinosaurs in Dinosaur Revolution as you LIVE LARGE in reptilian role-play activities, undertake three Mesozoic Missions spanning 150 million years and mimic dinosaur behavior. Become a junior paleontologist and find evidence of your dinosaur doings and learn why dinosaurs are one of the most successful survivors in earth's history.
Did T-Rex live closer in time to Apatosaurus or your mom? Were dinosaurs warm-blooded? Driven by questions and answers, Dinosaur Revolution challenges visitor knowledge, presents cutting-edge discoveries, and debunks popular myths. Travel through time and get a dinosaur's eye view! Experience what it's like to crush the earth beneath your gigantic feet as you Make Tracks in the Triassic. Learn to fly as you Glide through the Jurassic. Return to the present day, earn your Jr. Paleontologist credentials and engage in the most current dino-debates. Testify in T-Rex's defense, save the natural history museum from an expensive fossil hoax, and scale a wall of mysteries as you Climb Through Time.
Created by Minotaur Mazes, Dinosaur Revolution blends learning and play inviting visitors to investigate all things dinosaur…ultimately unearthing a shocking discovery: dinosaurs may not be extinct!
Dressing the Abbey


September 22, 2022 – January 8, 2023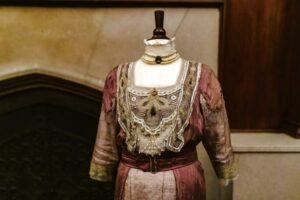 Dressing the Abbey is a costume exhibition which highlights fashion from one of the most widely watched television dramas in the world, Downton Abbey™. Experience original costumes worn by the stars of Downton Abbey that depict fashions of the British aristocracy in the early 20th century.  The exhibition showcases the turbulence and changes in the late Edwardian era through the 1920s through the fashions of the period while evoking fans' favorite moments.
The exhibition's award-winning costumes created for the British hit drama were produced by the London costume house of Cosprop Ltd. The costumes were created for the show's aristocratic Crawley family and their servants who inhabit the fictional English country estate of Downton Abbey. The costumes range from country tweeds and riding outfits; servants' uniforms and footmen's livery; to lavish evening attire crafted from sumptuous fabrics and decorated with intricate embroidery, lace, and beading. Dressing the Abbey weaves popular culture, fashion and history in an exhibition borrowed from Downton Abbey's™ wardrobe.
The exhibition is developed and distributed by Exhibits Development Group in cooperation with Cosprop Ltd., London, England. The exhibition is not endorsed by, sponsored by, licensed by, associated with, or otherwise affiliated with the television series Downton Abbey™, NBC Universal International, Carnival Film and Television Limited or their representatives.