The jim henson exhibition: imagination unlimited

October 3, 2020 – January 10, 2021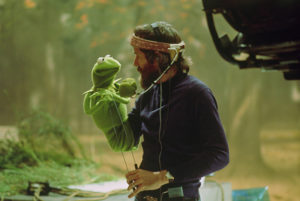 The Jim Henson Exhibition: Imagination Unlimited explores Jim Henson's groundbreaking work for film and television and his transformative impact on popular culture.  This comprehensive exhibition reveals how Henson and his team of builders, performers, and writers brought to life the enduringly popular worlds of The Muppet Show, Sesame Street, Fraggle Rock, The Dark Crystal, Labyrinth, and much more.  The exhibition features a broad range of artifacts related to Henson's unparalleled career, including more than 20 puppets, character sketches, storyboards, scripts, photographs, film and television clips, behind-the-scenes footage, iconic costumes, and interactive experiences that allow visitors to try their hand at puppeteering on camera and designing a puppet. The Jim Henson Exhibition: Imagination Unlimited is a traveling exhibition from Museum of the Moving Image.
Guitar: The Instrument that Rocked the World

spring 2021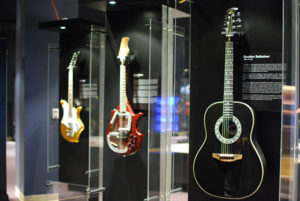 Explore the history of the world's most recognized musical instrument in GUITAR: The Instrument That Rocked The World.  Experience diverse genres of music and discover the science of pitch and tone. Crossing over cultural boundaries, the guitar has made a significant impact on a wide variety of groups from gypsies to cowboys to teenage rebels.
See over 60 guitars and nearly 100 historical artifacts that immerse you in the heart of music. Experience the rush of the world's most recognized musical instrument through the powerful lens of science. You, too, can play a Guinness Record-breaking 43.5 foot long guitar. Discover how the selection of different materials and strings, fused with electromagnetism and amplification, create an elaborate device that has revolutionized music.

"GUITAR: The Instrument That Rocked The World" is a Touring Exhibition of The National GUITAR Museum.
Beyond the Vote

Spring 2021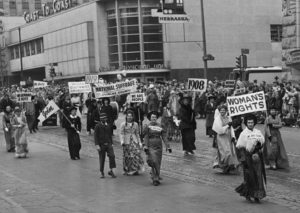 In commemoration of the 100th anniversary of women's suffrage, The Durham is pleased to present a unique exhibition experience exploring the lasting impact of the 19th amendment. Beyond the Vote will blend iconic images of the past from our partners at the Smithsonian Institution, Library of Congress and History Nebraska with original contemporary artwork created by six local artists. The exhibit will explore the themes at the heart of the suffrage movement—both for and against—and how those same themes about a woman's place in the world continue to resonate today.
Photo: 1954, John Savage/Omaha-World Herald Collection | The Durham Museum Photo Archive | JS13-045