40 chances: finding hope in a hungry world

october 30, 2021 – January 30, 2022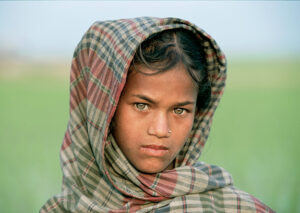 In this powerful exhibit featuring the photography of Howard G. Buffett, 40 photographs document the world hunger crisis as part of a global awareness campaign. Traveling to more than 137 countries, Buffett turned his camera lens on the powerful forces that fuel hunger and poverty. A philanthropist and farmer, Buffett believes that each of us has about 40 chances to accomplish our life goals, just as farmers have about 40 growing seasons to improve their harvests. His photography is a call to action to find lasting solutions to the world hunger crisis.
"40 CHANCES: Finding Hope in a Hungry World" was developed by the Newseum in collaboration with Howard G. Buffett Foundation. The Newseum is an affiliate of the Freedom Forum, whose mission is to foster First Amendment freedoms for all. 
| | |
| --- | --- |
| The Howard G. Buffett Foundation is the exclusive sponsor of the "40 CHANCES: Finding Hope in a Hungry World" exhibit. | Media Support Provided by |
---
Make an Impact when you Visit!

October 30, 2021 – January 30, 2022

You can help fight hunger in our community and assist those in greatest need when you visit The Durham Museum! Throughout the run of 40 CHANCES, you can drop off non-perishable food items at The Durham to help support the Food Bank for the Heartland. Just look for the big blue barrel near the admission desk.
---
Exhibit Programming
Billie holiday at sugar hill: photographs by jerry dantzic

december 4, 2021 – february 27, 2022
In April 1957, photojournalist Jerry Dantzic gained special access to Billie Holiday during a week-long run of performances at the Newark, New Jersey, nightclub, Sugar Hill. What unfolded was an unexpected and intimate journey into her private and public worlds. Dantzic's photographs reveal the warmth, complexity, elegance, star power and full humanity of this consummate jazz and blues artist. His discreet, respectful, artful approach, using only available light, helped forge a bond of trust—and gave him unprecedented access to his subject. The result is a series of remarkable images that challenge the tragic narrative that frequently defines Billie Holiday. Billie Holiday's passion and originality come through in every song she sang—and are forever immortalized in these rare, spectacular photos.
Billie Holiday at Sugar Hill: Photographs by Jerry Dantzic is organized by the Smithsonian Institution Traveling Exhibition Service in cooperation with the Jerry Dantzic Archives.
The Durham Museum is a proud Smithsonian Affiliate.

A Territory of Sound: African American Jazz Orchestras in Early 20th Century Omaha

December 4, 2021 – February 27, 2022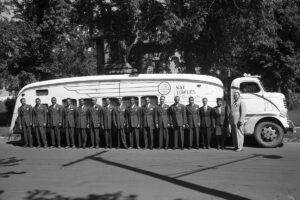 Omaha served as an important steppingstone in the careers of many jazz musicians in the early half of the 20th century. Local acts, like Nat Towles' Orchestra, toured around the Midwest while major acts like Duke Ellington and Count Basie came to town to play and often left with new backing musicians hired straight from local orchestras. This exhibit showcases a few of those stories with a focus on the impact of musicians in territory bands and their roles in supporting the growth of jazz in Omaha and throughout the country.
Photo: Nat Towles Orchestra and their Sleeper Bus,
September 1940, The Durham Museum Photo Archive BF5645-006

Nelson Mandela: The Official Exhibition

march 5 – july 3, 2022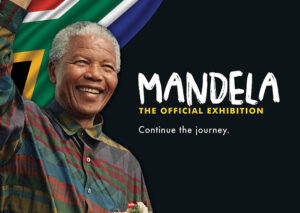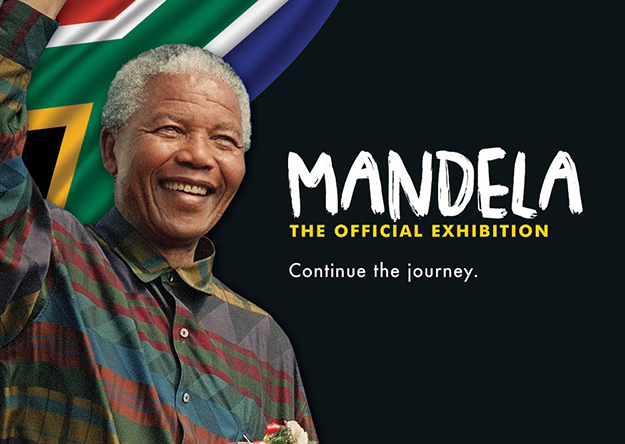 "It is easy to break down and destroy. The heroes are those who make peace and build." – Nelson Mandela
Nelson Mandela: The Official Exhibition is the major new global touring exhibition that takes visitors on a personal journey through the life of the world's most iconic freedom fighter and political leader. Presented in association with Round Room Live, the exhibition is an immersive and interactive experience that features previously unseen film, photos and the display of over 150 historical artifacts and personal effects on loan from the Mandela family, museums and archives worldwide.
 Nelson Mandela: The Official Exhibition is designed to educate, entertain and inspire using many personal belongings and objects never previously seen outside of South Africa. These items, including the suit worn for the opening of the South African parliament in 1996; a traditional head dress gifted to him by The King of Xhosa people, King Xolilzwe Sigcawu as he awarded Mandela the ancient tribal warrior honour of the Isithwalandwe Sesizwe, for the first time in two centuries; his presidential desk and chair and his much loved iconic beige trench coat, combine with immersive media presentations and scenic re-creations, to enable visitors to actively engage with and experience key moments in Nelson Mandela's life.
Lawyer. Revolutionary. Political prisoner. World leader. Elder statesman. Symbol of the struggle against oppression. Nelson Mandela has been all these things to so many people across the world in the past 50 years and five years after his passing, he continues to remain a human rights icon and to be seen globally as an advocate for change.