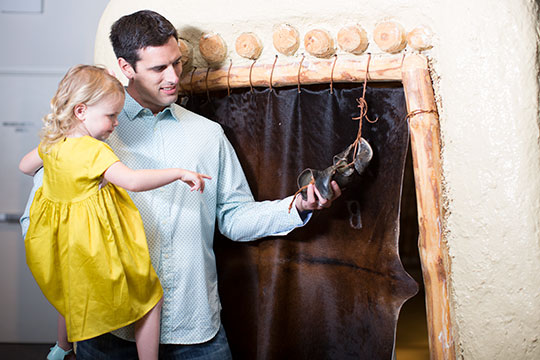 Annual Fund
Every day, The Durham Museum helps to bring history closer to people right here in our community. You can support this important work with a gift to the museum's Annual Fund. Separate from memberships, gifts to the Annual Fund sustain museum operations, advance important preservation efforts, and make possible engaging education programs, exhibits, and events that make our community a more vibrant place. All gifts to the Annual Fund are 100% tax deductible.
NOTE: If your employer offers a matching gift program, please be sure to complete the form and turn it in to make your contribution go further!
How does the museum use annual fund gifts?
Your contribution will provide unrestricted support to all kinds of projects at the museum, including programs enjoyed by visitors and school groups, as well as work taking place behind the scenes that help us preserve and display historic artifacts, present exhibitions and more.
Your gift will help us meet several important and ongoing projects. Here's a few examples of what the Annual Fund makes possible: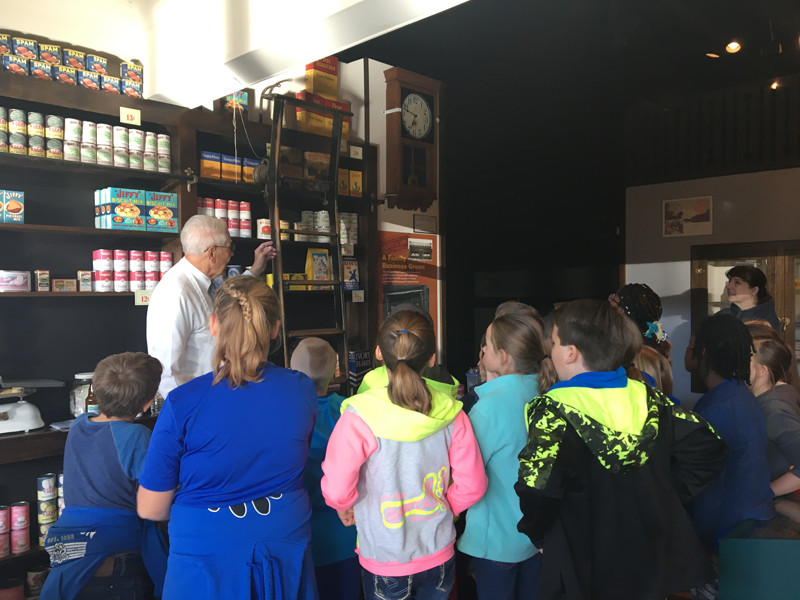 Purchase professional-grade supplies to properly house and display museum artifacts
Digitize the historic images in the museum's Photo Archive and make them available online
Underwrite field trip and summer camp opportunities for financially disadvantaged students
Keep classrooms stocked with supplies for educational classes and workshops
Support leadership classes and internships for college students from Nebraska and across the country
Create and host first-class exhibits, programs and events for the entire community
Gifts of all sizes are appreciated and are put to work immediately in the area of greatest need.
---
Tribute Gifts
Tribute gifts allow you to honor or memorialize a friend or loved one with a direct gift to the museum that helps to sustain museum operations, support important preservation efforts, and make possible engaging education programs, exhibits, and events that make our community a more vibrant place. All gifts are 100% tax deductible and go to the area of greatest need.
GOOD NEIGHBOR MUSEUM FUND
The Good Neighbor Museum Fund was created to give families who may not otherwise have the opportunity to visit The Durham Museum with the chance to experience a full year of exhibitions, programs, and family events. Thanks to the support of generous donors, the museum is able to offer low-cost memberships to families meeting certain criteria, subject to availability. A gift of $65 will provide a full year of membership to one area family, and gifts of all sizes are both needed and appreciated. Thank you for helping us make the museum accessible to all!
Brick-by-Brick Campaign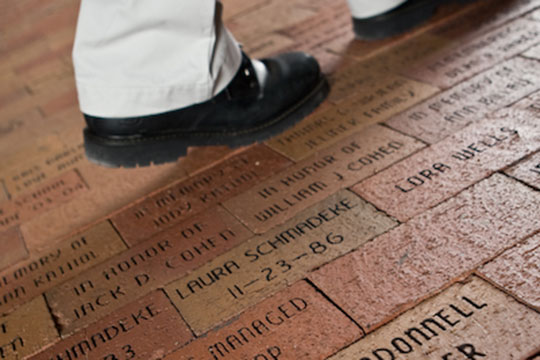 Leave your mark on the museum by supporting the Brick-by-Brick Campaign! Purchase an engraved brick for yourself or a loved one while supporting the museum's mission. Your brick will be added to the courtyard in front of the Trans-Mississippi Exposition Gallery and become a permanent part of the museum.
Bricks are available for a tax-deductible contribution of $200 each. Each brick can accommodate two lines of text with 16 characters per line (spaces also count as a character).
Simply click on the button to complete your order, download the  form to mail with a check, or call the development office at 402-444-5071 to order conveniently by phone.
Save
Save
Sponsorships and Corporate Giving
Sponsorship and underwriting opportunities enable our corporate, foundation and individual supporters to demonstrate their interest and passion in the museum's first-class exhibitions, education programs preservation initiatives and event opportunities made available to the community. From expanding field trip opportunities for local students to programs that bring The Durham to classrooms across the state and beyond, there are numerous ways to support the museum's historic mission.
Planned Giving & Endowment
By including The Durham Museum in your estate plans, you will help to sustain Union Station, the museum and its collections and programs for generations to come. The museum offers many planned giving opportunities including bequests, life income plans, charitable lead trusts and gifts of life insurance policies. A simple bequest reserving a set amount or percentage to The Durham Museum in your will or living trust will ensure the museum can continue its work, while providing important tax benefits for your estate.
Everyone's situation is different and together with you and your financial planner, we can make suggestions that fit your philanthropic and financial goals. Please call the development office to begin the conversation. If you have already included the museum in your giving plans, please let us know!
If you include the museum in your plans, please use our legal name and federal tax ID:
Legal Name: The Durham Museum
Address: 801 South 10th Street, Omaha, NE 68108
Federal Tax ID: 47-0556061
Contact
For questions please contact:
Corey Wilson – Director of Development
402-444-5017
cwilson@durhammuseum.org