Volunteer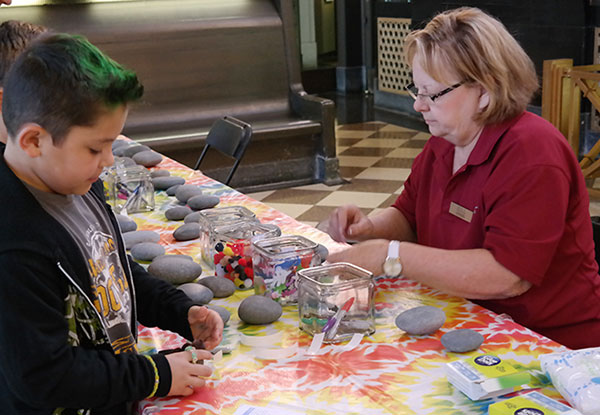 The Durham Museum is an adventure in discovery for all ages. Visitors flock to The Durham to experience culture, history and fun-filled family activities. You can be a part of the adventure by joining The Durham Volunteers.
Not only will you spend time in an invigorating atmosphere you are sure to enjoy, you will also receive the following exclusive volunteer perks:
A sneak peek at new exhibits before they open to the public
Invitations to a monthly lunch and learn series, and the annual holiday and volunteer appreciation celebrations
25% soda fountain discount on the days you volunteer
25% museum shop discount
TIMELINES, the museum's newsletter, mailed to your home
The chance to meet visitors from around the world
Interested? Please fill out our Volunteer Request Form.
VOLUNTEER OPPORTUNITIES
Durham Museum Volunteers are an extraordinary group of individuals who take pride in our unique heritage and enjoy sharing their experiences with visitors from around the world. As a volunteer, you will have an opportunity to interact with a diverse array of visitors, as well as with other volunteers and staff who share similar interests and passions.
Year-Round Opportunities 
DOCENTS
Do you love history and want to share that passion with others? A Museum Docent might be the perfect fit for you. Docents are needed year-round for both student field trips and adult groups that want a unique, guided experience at our National Historic Landmark. Docents receive training through printed and digital materials as well as ample opportunities to shadow and train with current staff and docents. Our visiting groups are consistently reporting their assigned docent as the best part of their experience!
TRAIN CAR HOST
"Last call…Union Pacific #1202 going west." One of the most popular exhibits at The Durham is the train cars from the 1940s and 50s. Train Car Hosts greet guests as they climb aboard the train cars to take a trip back in time. Whether you've worked on the railroad, or simply love trains, share your passion for travel from days gone by. Shifts are generally 10am-1pm or 1pm-5pm.
GALLERY GUIDE
History comes alive within The Durham Museum's exhibitions. Gallery Guides move throughout the museum greeting visitors and answering questions. Spend your day amongst amazing history like our Native American Earth Lodge, Buffett Grocery Store, Trans-Mississippi Exposition and much more…including temporary exhibitions from all over the world! Shifts are generally 10am-1pm or 1pm-5pm.
EDUCATION AMBASSADORS
Do you want to go on a Field Trip? The Durham Museum serves around 15,000 students and teachers just through our school-year field trip program. Our Education Ambassadors make that possible! This volunteer position works solely with field trips groups, guiding a class of students to their assigned rotations where a docent is waiting to present. No history knowledge or specific presentation skills are required. We promise you will learn something new on your field trip to The Durham!
MUSEUM SHOP
The Durham's Hitchcock Museum Shop is filled with items as unique as the museum itself. Volunteers enjoy learning about our museum and welcoming guests, while helping them find the perfect keepsake from their visit to The Durham. From toy trains and museum memorabilia to autobiographies and educational games, there truly is something for every guest! Shifts are generally 10am-1pm and 1pm-4:30pm.
WELCOME DESK ATTENDANT
If you love interacting with people, this is the spot for you! Be the first to welcome our guests to The Durham Museum as a welcome desk volunteer. You will collect admission, share the benefits of membership and answer questions about museum layout and programming with guests from all over the world. Volunteers are needed every day and shifts are generally 10am-1pm and 1pm-4:30pm.
DURHAM SHINE SQUAD
It takes a lot of work to keep our museum exhibitions dust free and shiny for our guests. Join The Durham Shine Squad and put your cleaning skills to good use. You will be given all the supplies needed to dust exhibit props and wipe-away those pesky fingerprints from artifact cases. Volunteers are needed for 45-60 minutes each day throughout the week and schedules are flexible. Dust bunnies need not apply!
PLATFORM PATROL
Do you like trains, Legos and pool noodles? Then this is the job for you! The Platform, on the lower level of the museum, features an industrial, workshop-like aesthetic, with a focus on creating, building, and innovating. Volunteers in this space will interact with children, families and adults to engage them in creative activities while keeping the area safe and organized. Weekend help is needed and schedules are flexible!
For Seasonal Volunteer OPPORTUNITIES, visit our SHare Omaha page!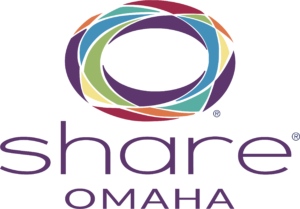 Don't see something you like? No problem! Contact us today and share your interests…
we are sure to find just the right volunteer opportunity for you!