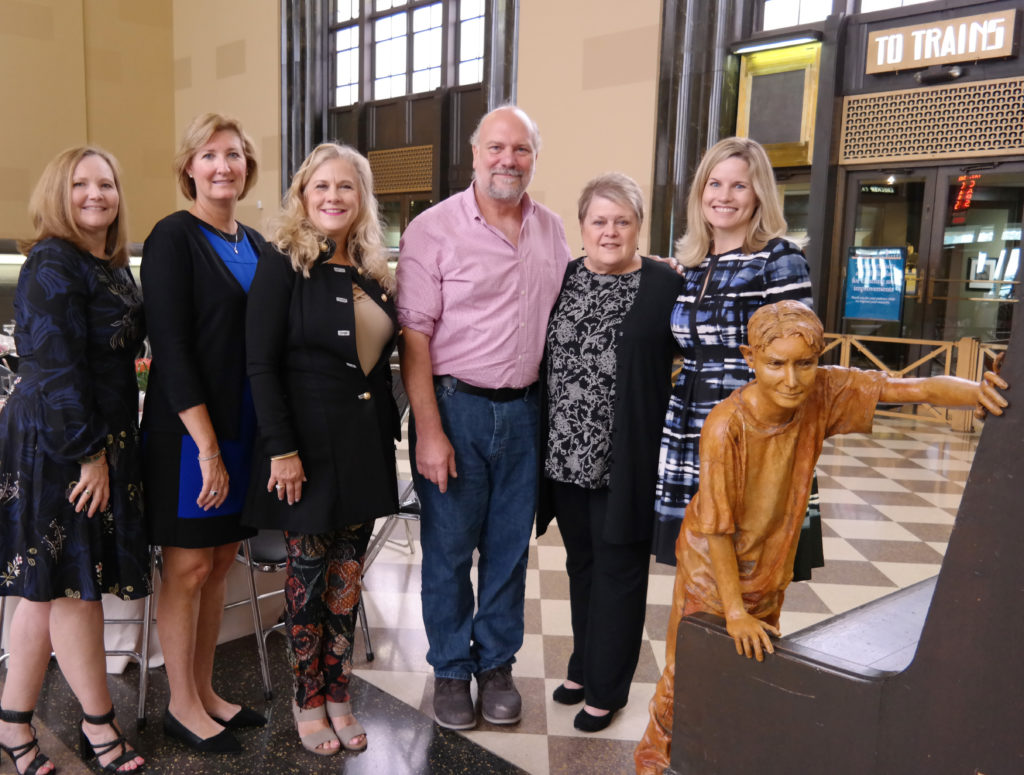 On Track Guild
Our Mission:
The On Track Guild is an organization dedicated to the support of The Durham Museum and its educational programming through volunteerism, fundraising and promotion of community awareness.
On Track Guild members make an impact all year long by volunteering their time and talents for exhibits and special engagements, helping with museum mailings and staff appreciation, facilitating key educational and community-based events and raising financial support to advance The Durham's mission. However you choose to help, please know that your involvement will make a difference. Please join the On Track Guild today!
Save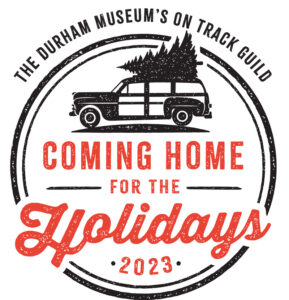 THE PLAID PARTY IS BACK!
This year the annual Coming Home for the Holidays event features not just one, but two days of holiday cheer and shopping in support of The Durham Museum.
NEW! PATRON PARTY & MARKET • Sunday, November 19 (6-9PM)
LUNCHEON & MARKET • Monday, November 20 (10:30AM-2PM) • SOLD OUT!
Come to one or both events – a discounted ticket is available if you purchase tickets to both events.

SHOPPING, FOOD AND HOME DECOR TIPS
Don your best plaid, grab a few friends and join the Durham Museum's On Track Guild for a wonderful time of food and shopping that is sure to put you in the holiday spirit!
PATRON PARTY & MARKET
Sunday, November 19, 6-9PM
• Featuring vendor shopping, reception with refreshments and holiday libations. Guests will be the first to see an exclusive preview of White Christmas – The Exhibition at The Durham Museum! Make it a great date night or a night out with friends!
LUNCHEON & MARKET SOLD OUT!
Monday, November 20, 10:30AM-2PM
• Enjoy shopping the local vendor market in front of the museum's gorgeous Christmas tree and be among the first to see White Christmas – The Exhibition. The luncheon's featured speaker is Katie Laughridge from Kansas City's Nell Hill's. Katie is sure to inspire you with plenty of White Christmas-themed decorating ideas. One of today's most sought-after lifestyle resources, Katie is the author of the weekly decorating blog "Style at Home" and a column syndicated weekly throughout the United States.
Tickets start at $125 and tables and sponsorships are available. Online registration is open. Please email Brianna Lane at blane@DurhamMuseum.org for more information.
HONORARY CHAIRS
Dawn Dinsdale, Sheena Dinsdale, Alison Johnson and Paige Ritter
PARTICIPATING VENDORS
Artemis Tea & Botanical • Bellevue Little Theatre • Black Bottom Biscotti • Chocolat Abeille
Concierge Publishing Services • The Craft Owl Studio • Crafts by Missa • Kindness Destroys Hate
La Dama Vintage Trading Co. • Little Something Wrapping Atelier • Material Girl • Neat Dough • Nell Hill's
Next Chapter Books and Gifts • Nodest Home Plants • Nomad Wax Co. • On Track Guild • RSVP • Sheelytown Market
"COMING HOME FOR the HOLIDAYS" ORNAMENT
SHOW YOUR SUPPORT with the purchase of this limited-edition holiday decoration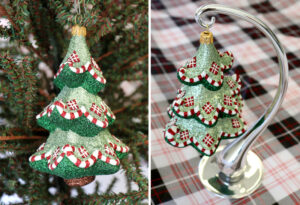 The On Track Guild is pleased to present the 2023 Coming Home for the Holidays Ornament. This hand-painted ornament is being made exclusively for our Holiday Luncheon and Market by the renowned Mattarusky Ornaments. Mattarusky Ornaments is known for high-quality heirloom pieces. Each ornament is a piece of art that will be handed down for generations. The On Track Guild's unique ornament is a 5-inch-tall, hand-blown glass Christmas tree adorned with buffalo plaid decorations and white trim. You have the opportunity to place your order now and pick up your ornament at the Holiday Luncheon and Market event at The Durham Museum.
Each ornament is $100, which includes tax. Be sure to order quickly; only 100 ornaments will be available for purchase. If you aren't planning to attend the Holiday Luncheon and Market, shipping is available for an additional $10. We hope that this ornament will be a new tradition in your family, encouraging you to remember the holiday traditions and friendships made by the On Track Guild. We look forward to seeing you on November 19-20.

On Track Guild Membership Benefits
You will receive:

Invitations to On Track Guild events

On Track e-newsletters and digital directory

Invitation to the annual meeting/winter luncheon with the Executive Director

Subscription to the museum's Timelines newsletter

25% discount in the Hitchcock Museum Shop
Please note, your On Track Guild membership does not include a membership to The Durham Museum.
For questions or additional information, please contact Brianna Lane at 402-444-5071 x578.
2023 On Track Guild Executive Committee
---
President:

Jeanie Jones

President-Elect:

Kate Grabill
VPs Education:

Kristine Gerber

VP Fundraising

:

Sarah McGowan

VPs Membership:

Amy Henderson

VP Social

:

Sandra Koch
Corresponding Secretary:

Lindi Janulewicz

Recording Secretary:

Dolores Terwey

Treasurer:

Jane Stessman

Advisor:

Liz Crosson
2023 On Track Guild EMERITUS CIRCLE
---
| | | | |
| --- | --- | --- | --- |
| Julie Brewer | Karen Burkley | Phyllis Choat | Diane Falk |
| Michelle Gandy | Tamara Giitter | Michelle Giroux | Kathlyn Gross |
| Nancy Hanson | Cristy Hedgpeth | Esther Jones | Beth Kramer |
| Julie Lasto | Sunny Lundgren | Kathy Mrla | Karen Nelson |
| Linda Rafael | Kyle Robino | Carol Russell | Jeanne Salerno |
| Christina Silberman | Sally Stalnaker | Teri Teutsch | Brunhilde W. Thylin |
| Victoria Warner | | | |