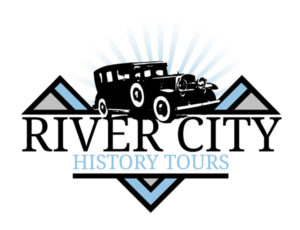 RIDE (OR WALK!) WITH US IN 2023
The past comes alive during River City History Tours at The Durham Museum! River City History Tours are historically accurate, entertaining and share the fascinating history of Omaha. Explore the city's vibrant past aboard a comfortable shuttle bus and hear stories that highlight the unique history of various neighborhoods and locations in Omaha, ranging from the city's infamous bootlegging past to historic mansions and the families that built them. Select from several unique tours throughout the season, including our new walking tours of downtown Omaha.
Bus tours cost $30 for museum members and $35 for non-members, and all tours last between 90 minutes to 2 hours. Tours take place on a shuttle or charter bus, which is climate controlled. We recommend dressing in comfortable layers and encourage guests to bring a water bottle (no alcoholic beverages on public tours please). Tour vehicle subject to change.
Our new walking tours, which last approximately 90 minutes, cost $20 for museum members and $25 for non-members. Comfortable walking shoes and a water bottle are highly recommended. In case of inclement weather, guests will be notified and granted a full refund.
All tours include admission to the museum (You can visit the museum before and/or after your tour depending on museum operating hours). To reserve a seat for the tour, register below or call us at 402-444-5027. Payment is due at the time of reservation. Membership discount applies only to those in the household (Note to members: Your discount will be applied near the end of the registration process). Full refunds will be granted for cancellations requested two weeks in advance.
Reserve your spot today!
(Tour vehicle subject to change)
New! Downtown Omaha Walking Tour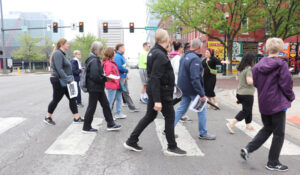 Join us on the first and third Saturday of each month (May-September) for a walking tour of historic downtown Omaha! Each tour begins at 10AM at The Durham Museum and proceeds to the Old Market where you'll enjoy visiting locations ranging from the sites of speakeasys to the well-known Old Market Passageway. Hear the stories of important early Omahans such as political boss Tom Dennison and early pioneers Rachel and William Snowden, before wrapping up at the Downtown Farmer's Market or heading back to the museum to enjoy our current exhibitions.
2023 BUS TOURS
From Expositions to Jazz Musicians
Sunday, July 9 (1PM) • Sunday, August 6 (1PM) • Sunday, September 24 (1PM)
In 1898, Omaha hosted the Trans-Mississippi & International Exposition, an event that brought millions to Omaha and learn about life west of the Mississippi River. Visit the former site of the expo and see the stately homes, parks and jazz halls that followed in its path. Plus, enjoy a stop at the historic Florence Mill!
---
Last Call for Alcohol: Omaha's Bootlegging History
Sunday, June 11 (1PM; SOLD OUT!) • Thursday, July 6 (6PM; SOLD OUT!) • Thursday, August 10 (6PM; SOLD OUT!) • Sunday, September 17 (1PM; SOLD OUT!)
By the time prohibition was the law of the land in the U.S., Nebraska had been "dry" for two years and organized crime syndicates had established a well-oiled machine to turn profits. Local and federal authorities spent years putting together a case that ultimately brought down the "kingpin" of Omaha's crime scene, Tom Dennison. This tour, based on Dennison's 1931 federal indictment, takes a look at hotels, speakeasys and other key locations in prohibition-era Omaha.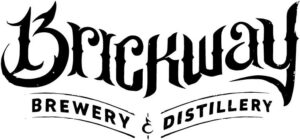 New this year! Enjoy an optional drop-off at Brickway Brewery & Distillery at the end of each tour. A special thanks to Brickway for providing tour guests (21 and over) with a voucher for Buy 1, Get 1 Cocktails, as well as 10% off to-go items and an optional brewery tour.
---
Omaha's Parks and Boulevards
Tuesday, June 6 (6PM) • Sunday, October 1 (2PM) • Sunday, October 8 (1PM; Sold Out!)
Did you know that Omaha developed a beautiful parks and boulevard system beginning in the late 1800s? In fact, much of this system remains today linking popular parks like Elmwood and Hanscom with gorgeous tree-lined streets such as Happy Hollow and Lincoln Boulevard. The "Parks and Boulevards" tour will take you along the beautiful path these developers laid out so many years ago.
New this year! In honor of its 75th anniversary, this tour will include a special stop by Memorial Park in conjunction with programming through the Omaha Parks Foundation.
---
Remember the Ladies! The Women of Early Omaha
Sunday, May 21 (1PM) • Sunday, August 20 (1PM; Sold Out!) • Sunday, October 15 (1PM)
Hop on a tour with us in honor of the founding ladies of Omaha. This tour will introduce you to a few of Omaha's first women, from factory workers and business owners to religious leaders and activists, who contributed to the growth and success of Omaha today. Destinations on this tour will include driving through Omaha's previous "Red Light District," the Paxton Hotel, Saint Cecilia's Cathedral, and so much more!
---
Tour Registration
Note to members, your discount will be applied near the end of the registration process.
Private River City History Tours
Available year-round for groups of various sizes; please inquire for pricing based on group size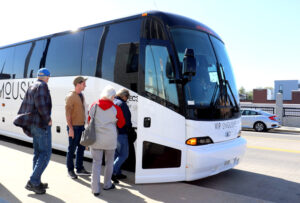 Grab your friends, co-workers or family members and hit the streets for a private River City History Tour. Pick your date and time (subject to availability) and the tour of your choice and have the whole bus to yourself! Groups are welcome to bring refreshments on private tours.
For us to provide you the best experience possible, we kindly ask that any private tour inquiries be submitted at least FOUR WEEKS prior to the anticipated tour date.
For more information or to schedule a private tour, contact The Durham Museum Education Department at 402-444-5027 or education@durhammuseum.org.
HITTING THE PATH TO OMAHA'S PAST!
(Testimonials from tour attendees)
"This tour, given by an informed and passionate guide, was an exceptional means to learn and see the history of our city. It was a thoroughly enjoyable experience. Sign me up for the next one!"
"A pleasant way to spend a Sunday afternoon while learning about Omaha."
"Love the tours! We have learned so much! Great tour guides!"
"I would highly recommend these tours to learn more about the history of Omaha. Time well spent."
"Janey was a wonderful guide to what Omaha was like 'back then' and told us some wonderful (and humorous) stories about the mansions and the people who lived in them. I saw areas of Omaha that I have never seen before, and some I have driven by many times but knew nothing about. I will definitely plan to do another tour!"