Omaha uncovered: Revealing History through art and story

NOW – november 21, 2021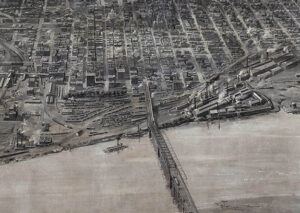 History is revealed to us in many ways. Artifacts, photographs and personal memories can help us make connections to our past. The Durham Museum presents Omaha Uncovered: Revealing History Through Art and Story, an exhibit focused on uncovering the vast and fascinating history of our city. The exhibition highlights both preservation and conservation, giving visitors an up-close look into how history can come to life. During the exhibit, art conservator Kenneth Bé from the Ford Conservation Center will periodically be "on exhibit" actively conserving a historic mural from 1905 entitled Aerial View of Omaha that once hung in the lobby of the Omaha Bee newspaper office. The beautifully painted mural, which is part of the museum's permanent collection, looks west from the Missouri River towards the western horizon and elegantly captures the layout of the Omaha of the past and present. Lovers of maps, history and art will enjoy seeing the faded mural brought to new life over the duration of the project. Guests can also see preservation in action in our working lab of the Photo Archive. Museum staff will be in the exhibit actively digitizing historic photographs from the museum collection as well as highlighting stories of iconic Omaha photos through the personal memories of long-time Omaha resident and retired museum employee/volunteer, Bill Gonzalez.
---
Art conservator Kenneth Bé is "on exhibit" actively conserving the Aerial View of Omaha mural during the times listed:

Tuesdays*

10AM – NOON

Thursdays*

10AM – NOON

*Except October 14 and November 11


Second Saturday of the Month
November 1310AM – 1PM
Supported Locally by

---

D F Dillon Foundation
Deryl Hamann
Gilbert M. and Martha H. Hitchcock Foundation
Whitmore Charitable Trust
Media Support Provided by

ADMISSION
Adults: $11.00
Seniors (62+): $8.00
Children (ages 3 – 12): $7.00
Children 2 years and under FREE
Members: FREE!
Advance reservations are encouraged. Members, your free admission discount is applied near the end of the online registration process.
Need help with your reservation or ticket purchase? Watch our "How To" video or view PDF Instructions.

Education Alley
Beyond the Vote

NOW – january 30, 2022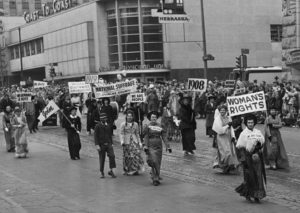 Over 100 years ago, women got the right to vote. The Durham is pleased to present a unique exhibition experience exploring the lasting impact of the 19th Amendment. Beyond the Vote blends iconic images of the past from our partners at the Smithsonian Institution and Library of Congress with original contemporary artwork created by five local artists. The exhibit explores the themes at the heart of the suffrage movement—both for and against—and how those same themes about a woman's place in the world continue to resonate today.
Photo: 1954, John Savage/Omaha-World Herald Collection | The Durham Museum Photo Archive | JS13-045
Featured Artists
Select each artist to learn about them and their exhibit piece.

A

riel Panowicz
Celeste Butler
Nancy Friedemann – Sánchez
Renee' A. Ledesma
Sophie Newell
Photo Archive Gallery
Sporty Women: The desire to compete

NOW – december 31, 2021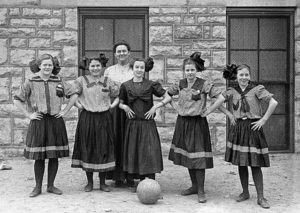 Equal treatment for women in sports is as modern a topic today as it was for women 100 years ago. Concepts of proper lady-like behavior both in actions and dress were present from the early days of female athletics. Using images from The Durham Museum Photo Archive, this exhibit highlights elements of conflicting standards that allowed women to compete in sports if they maintained the appearance of femininity. The selection of images traces changes over time to uniforms and sports women can play while highlighting the long-term conversation about the role of women as athletes.
Photo: Early sporting dress | 1911 | Homer O. Frohardt Collection
The Durham Museum Photo Archive | HOFP-1927
Byron Reed Collection
Beyond the Mysticism: Alchemy's Descent into Modern Medicine and Science

NOW – March 6, 2022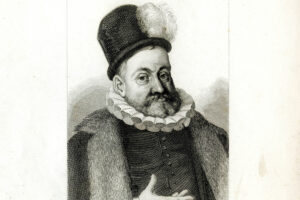 Alchemy traces its roots back to ancient Egypt, but it is still alive today. A common part of life from the 13th century to the early parts of the 19th century, alchemy was both supported and feared by royals in Europe. With alchemy's decline, practitioners started focusing their efforts into areas of medicine and science, developing theories, tools and techniques that are still in use today. Using objects and documents from the Byron Reed Collection and The Durham Museum's permanent collection, this exhibit details both the support and opposition of various European monarchs and how their actions influenced the science and medicine we see today.
This exhibition was developed by Durham Museum Intern and University of Montana Ph.D. student, Micaela Connolly.
Photo: Portrait of Rudolph II, Holy Roman Emperor, (1576-1612), The Byron Reed Collection, 34.5 A
Byron Reed Collection
It's All in the Family: Positioning Power in the Napoleonic Age

NOW – March 6, 2022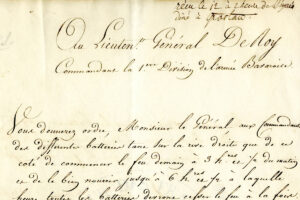 This exhibit examines the lives of four of Napoleon Bonaparte's closest relatives and how they reached positions of power during his reign as emperor of France. Napoleon made his political appointments based on ability and merit, although, he did not always follow his own guidelines when it came to promotions. As Emperor, Napoleon wished to create a new royal dynasty with his family at the center. However, many of Napoleon's family members did not possess the same political prowess as he did and did not have as much success in their posts. One document featured in the display was written by Napoleon's older brother Joseph, who he made King of Naples in 1806. It is one of four letters from the Byron Reed Collection that are on display in this exhibition and written by relatives given political appointments during Napoleon's reign.
This exhibit was created by Durham Museum Intern and University of Nebraska-Lincoln graduate Anthony Tafolla.
Photo: Letter from Joseph Bonaparte, c.1800s, The Byron Reed Collection, 30.1