The jim henson exhibition: imagination unlimited

NOW – January 10, 2021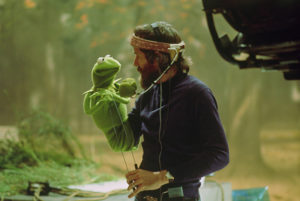 The Jim Henson Exhibition: Imagination Unlimited explores Jim Henson's groundbreaking work for film and television and his transformative impact on popular culture.  This comprehensive exhibition reveals how Henson and his team of builders, performers, and writers brought to life the enduringly popular worlds of The Muppet Show, Sesame Street, Fraggle Rock, The Dark Crystal, Labyrinth, and much more.  The exhibition features a broad range of artifacts related to Henson's unparalleled career, including more than 20 puppets, character sketches, storyboards, scripts, photographs, film and television clips, behind-the-scenes footage, iconic costumes, and interactive experiences that allow visitors to try their hand at puppeteering on camera and designing a puppet. The Jim Henson Exhibition: Imagination Unlimited is a traveling exhibition from Museum of the Moving Image.
---
Jim Henson Exhibition program Events
Dec 9 @ 10:00 am – 12:00 pm
10:00 am
Remote Learner and Homeschool Days On-site Activity • Wednesday, December 9 $5/student or adult, registration is required (Program not included with museum membership) Learning from home this school year? Join us for a special series this fall celebrating The Jim Henson Exhibition. Each date will feature small group experiences in the exhibition, plus additional crafts and activities to make this…
Continue Reading

Current Exhibits
The Durham Museum
Party with a puppet
Available October 3, 2020 – January 10, 2021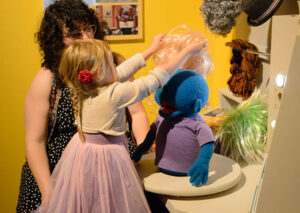 Schedule your child's next birthday party at The Durham. It will surely go down in history! (Party packages are appropriate for ages 2-12) In addition to visiting The Jim Henson Exhibition, we will celebrate by reading a puppet themed story, creating your own puppet and putting on your own puppet show with your friends! 
---
ADMISSION
Adults: $11.00
Seniors (62+): $8.00
Children (ages 3 – 12): $7.00
Children 2 years and under FREE
Members: FREE!
Advance reservations are required. Members, your free admission discount is applied near the end of the online registration process.
Need help with your reservation or ticket purchase? Watch our "How To" video or view PDF Instructions.

Photo Archive Gallery
Sporty Women: The desire to compete

NOW – december 31, 2020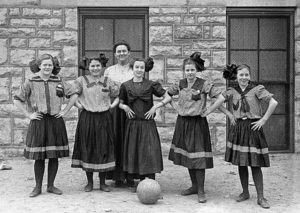 Equal treatment for women in sports is as modern a topic today as it was for women 100 years ago. Concepts of proper lady-like behavior both in actions and dress were present from the early days of female athletics. Using images from The Durham Museum Photo Archive, this exhibit highlights elements of conflicting standards that allowed women to compete in sports if they maintained the appearance of femininity. The selection of images traces changes over time to uniforms and sports women can play while highlighting the long-term conversation about the role of women as athletes.
Photo: Early sporting dress | 1911 | Homer O. Frohardt Collection
The Durham Museum Photo Archive | HOFP-1927
Education Alley Gallery
Taking it to the Streets: Grading Downtown Omaha

NOW – January 17, 2021
To combat six major hills in downtown Omaha the city undertook extensive street projects to lower inclines. This work was done throughout the 1880s–1920s with the largest of the projects being the grading of Dodge Street in 1920. In some locations, buildings were brought down to a new level 18 feet lower than the original foundation. Tempers ran high between neighbors going mad with the constant noise, businesses and homes being literally uprooted and some downtown residents even suing the city for damages and lack of sleep. In the end, the grading of Dodge Street cost over one million dollars and moved over 300,000 cubic yards of dirt. Through this photography exhibit, see what all the fuss was about and how times have changed the streets of downtown Omaha.