Education Alley Gallery
Taking it to the Streets: Grading Downtown Omaha

NOW – January 17, 2021
To combat six major hills in downtown Omaha the city undertook extensive street projects to lower inclines. This work was done throughout the 1880s–1920s with the largest of the projects being the grading of Dodge Street in 1920. In some locations, buildings were brought down to a new level 18 feet lower than the original foundation. Tempers ran high between neighbors going mad with the constant noise, businesses and homes being literally uprooted and some downtown residents even suing the city for damages and lack of sleep. In the end, the grading of Dodge Street cost over one million dollars and moved over 300,000 cubic yards of dirt. Through this photography exhibit, see what all the fuss was about and how times have changed the streets of downtown Omaha.
---
ADMISSION
Adults: $11.00
Seniors (62+): $8.00
Children (ages 3 – 12): $7.00
Children 2 years and under FREE
Members: FREE!
Advance reservations are required. Members, your free admission discount is applied near the end of the online registration process.
Need help with your reservation or ticket purchase? Watch our "How To" video or view PDF Instructions.

Byron Reed
19th century celebrities: a modern translation

NOW – october 3, 2021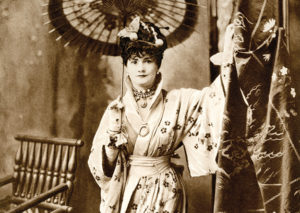 Throughout the 19th century, standards for women were enough to be called rules. She must not only be a woman but be a lady too. To be a lady one must marry and have children, depend on her husband financially and stay out of the public sphere. Some women opposed this thinking, especially those who became performers. This exhibit highlights a few such women who persisted with their art and rose to fame despite the prejudices against them.
Photo: Portrait of Lotta Crabtree  |  circa 1900-1920  |   The Byron Reed Collection  |  BR5C13
Byron Reed
wonders and blunders

NOW – october 3, 2021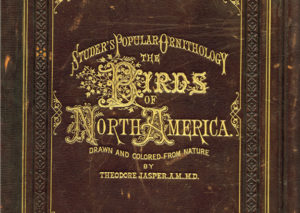 Books and manuscripts will be on display from the Byron Reed Collection to showcase the fantastical designs of early natural history textbooks and travel stories. Scientifically precise drawings of insects with gilded gold wings fill books on the flora and fauna of North America and details abound in the stories brought back by Lewis and Clark of the magnificent bears found across the American West. Yet, it is not all what it seems. Modern readers can look back to these works and see stereotypes or wildly outlandish claims not rooted in science or fact. Today we have the benefit of looking back, but one day our current natural history guides might be in an exhibit of their own.
Photo: Studer's Popular Ornithology | 1881  |  The Byron Reed Collection | MISC 164
Photo Archive Gallery
Sporty Women: The desire to compete

NOW – december 31, 2021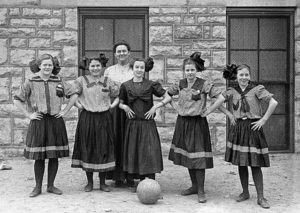 Equal treatment for women in sports is as modern a topic today as it was for women 100 years ago. Concepts of proper lady-like behavior both in actions and dress were present from the early days of female athletics. Using images from The Durham Museum Photo Archive, this exhibit highlights elements of conflicting standards that allowed women to compete in sports if they maintained the appearance of femininity. The selection of images traces changes over time to uniforms and sports women can play while highlighting the long-term conversation about the role of women as athletes.
Photo: Early sporting dress | 1911 | Homer O. Frohardt Collection
The Durham Museum Photo Archive | HOFP-1927