Guitar: The Instrument that Rocked the World

February 6 – April 25, 2021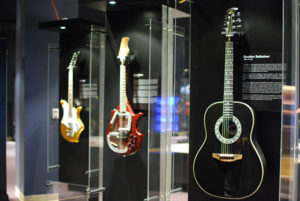 GUITAR: The Instrument That Rocked The World takes visitors of all ages on a fascinating and engaging exploration of the art, science, sound, history and pop culture behind the world's most popular instrument! The exhibit features a unique collection of more than 70 instruments – ranging from the rare and antique to the wildly popular and innovative – along with performance video, models and more. GUITAR gives you a chance to enjoy the instrument not only from the perspective of its history, evolution, and design, but through the music it has created and the technology that continues to enhance it.
Packed with STEAM-based elements, GUITAR introduces visitors to concepts including electromagnetism, sound waves, frequency, decibel levels, mathematical scales, engineering design and much more.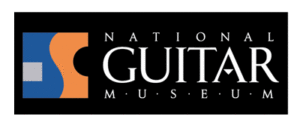 "GUITAR: The Instrument That Rocked The World" is a Touring Exhibition of The National GUITAR Museum.
---
ADMISSION
Adults: $11.00
Seniors (62+): $8.00
Children (ages 3 – 12): $7.00
Children 2 years and under FREE
Members: FREE!
Advance reservations are required. Members, your free admission discount is applied near the end of the online registration process.
Need help with your reservation or ticket purchase? Watch our "How To" video or view PDF Instructions.
instrumental: balancing craft and culture
With the Omaha Conservatory of music
February 6 – april 25, 2021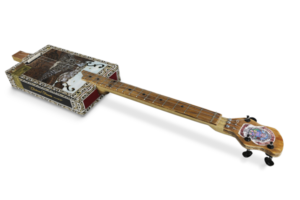 The museum has partnered with the Omaha Conservatory of Music to showcase how instruments can be made from all kinds of things! In Instrumental: Balancing Craft and Culture, guests can learn how to make their own instruments with things they have at home. This interactive display provides inspiration for trying something new and a history of the global story many centuries long of people making music. Experience in-house creations like our 8-ft rain stick or play in the cajon drum circle. We hope it encourages you to do-it-yourself at home!


Education Alley
Beyond the Vote

March 6, 2021 – january 30, 2022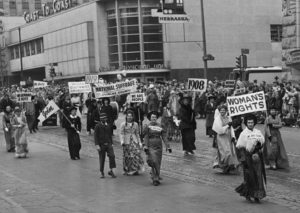 Over 100 years ago, women got the right to vote. The Durham is pleased to present a unique exhibition experience exploring the lasting impact of the 19th Amendment. Beyond the Vote blends iconic images of the past from our partners at the Smithsonian Institution and Library of Congress with original contemporary artwork created by five local artists. The exhibit explores the themes at the heart of the suffrage movement—both for and against—and how those same themes about a woman's place in the world continue to resonate today.
Photo: 1954, John Savage/Omaha-World Herald Collection | The Durham Museum Photo Archive | JS13-045
Featured Artists
Select each artist to learn about them and their exhibit piece.

A

riel Panowicz
Celeste Butler
Nancy Friedemann – Sánchez
Renee' A. Ledesma
Sophie Newell
Byron Reed
wonders and blunders

NOW – october 3, 2021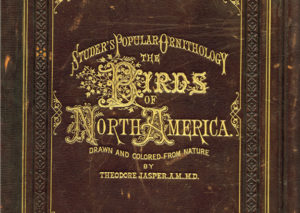 Books and manuscripts will be on display from the Byron Reed Collection to showcase the fantastical designs of early natural history textbooks and travel stories. Scientifically precise drawings of insects with gilded gold wings fill books on the flora and fauna of North America and details abound in the stories brought back by Lewis and Clark of the magnificent bears found across the American West. Yet, it is not all what it seems. Modern readers can look back to these works and see stereotypes or wildly outlandish claims not rooted in science or fact. Today we have the benefit of looking back, but one day our current natural history guides might be in an exhibit of their own.
Photo: Studer's Popular Ornithology | 1881  |  The Byron Reed Collection | MISC 164
Byron Reed
19th century celebrities: a modern translation

NOW – october 3, 2021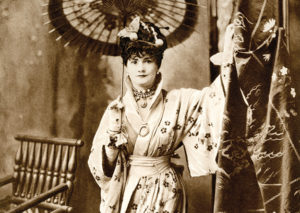 Throughout the 19th century, standards for women were enough to be called rules. She must not only be a woman but be a lady too. To be a lady one must marry and have children, depend on her husband financially and stay out of the public sphere. Some women opposed this thinking, especially those who became performers. This exhibit highlights a few such women who persisted with their art and rose to fame despite the prejudices against them.
Photo: Portrait of Lotta Crabtree  |  circa 1900-1920  |   The Byron Reed Collection  |  BR5C13
Photo Archive Gallery
Sporty Women: The desire to compete

NOW – december 31, 2021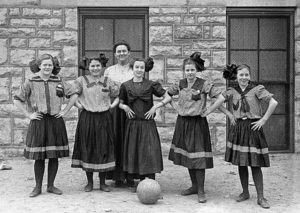 Equal treatment for women in sports is as modern a topic today as it was for women 100 years ago. Concepts of proper lady-like behavior both in actions and dress were present from the early days of female athletics. Using images from The Durham Museum Photo Archive, this exhibit highlights elements of conflicting standards that allowed women to compete in sports if they maintained the appearance of femininity. The selection of images traces changes over time to uniforms and sports women can play while highlighting the long-term conversation about the role of women as athletes.
Photo: Early sporting dress | 1911 | Homer O. Frohardt Collection
The Durham Museum Photo Archive | HOFP-1927