Teachers' Night 2020
09/02/20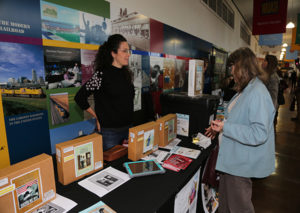 The Durham Museum invites you to our 17th annual Teachers' Night Event.
We will have numerous vendors ready to provide you with all the materials to make your classroom and virtual learning experience more exciting!
This year's event will be different from years past. The event will be structured as a one-way path through the museum with timed entry to ease any congestion and make for a safe environment for all attendees. If you plan to attend with another educator, please coordinate accordingly. Masks are required.
We ask that each teacher register individually to ensure the accuracy of registrant information.
Due to attendance and social distancing restrictions, this is an educator only event.
This is a 21 and over event.
Registration must be made in advance and this year's event has timed ticket entry. Select one of the following slots for your arrival. (Additional times are available, to view, go to one of the links below and on the registration page, select "Other Times".)
---
Did you know that as an educator you can receive a yearly membership to The Durham for only $50?
Visit DurhamMuseum.org/join to learn more and join today!
---