Surviving Jamestown: The Harrowing First Years of a Founding American Community
02/21/18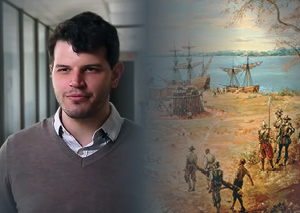 When:
April 17, 2018 @ 6:30 pm – 8:00 pm
2018-04-17T18:30:00-05:00
2018-04-17T20:00:00-05:00
Where:
The Durham Museum
801 S. 10th Street
Cost:
Included with Museum Admission (Free for Members!)
Contact:
Reserve Your Seat Online (pay on arrival)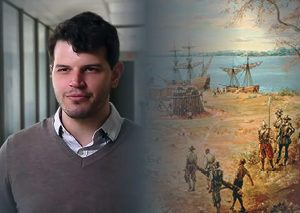 By any measure, the early years of the Jamestown settlement in colonial Virginia were a grim and grueling experience.  Disease, starvation, and warfare were all too common, and for years the outpost seemed more like a death trap than the paradise many newcomers had been promised.  And yet, Jamestown is known today as the first permanent English settlement in North America, spearheading a branch of the empire that would eventually help lead fellow colonies into independence.  In this lecture, colonial American historian James Coltrain will detail how both European settlers and Native Americans struggled to overcome the brutal early years of Jamestown, detailing the strategies and good fortune that allowed some to survive, and the trials and calamities that ensured many would not.  He will also explore the popular images of Jamestown that have themselves survived to the present day, from a storybook romance between John Smith and Pocahontas to lurid tales of colonial cannibalism, and use recent discoveries to separate fact from fiction in considering one of America's most important founding communities.
James Coltrain (PhD Northwestern University) is an Assistant Professor of History and a Faculty Fellow in the Center for Digital Research in the Humanities at the University of Nebraska-Lincoln. His academic research focuses on the architecture and material culture of the early Americas, and his upcoming book Constructing Empires explores the architecture of French, British, and Spanish fortifications in colonial North America. His current project is developing Cassius, a 3D narrative video game set in colonial Virginia during the American Revolution. At Nebraska, he teaches undergraduate and graduate classes in American history and digital humanities.