**CANCELED** Lecture with the Institute for Holocaust Education
01/15/20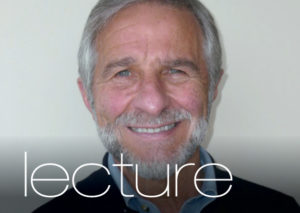 Update 3/20 **THIS EVENT HAS BEEN CANCELED by our partners at the Institute for Holocaust Education.**
George Elbaum was born in Warsaw, Poland on August 20, 1938, one year before Hitler invaded Poland and spurred the outbreak of World War II. Within weeks, George's father was called to serve in the army and never returned. Acutely aware of the danger she and her son were in, George's mom dyed her hair blonde and purchased the identification documents of a Catholic woman who had died. In 1942, she smuggled George out of the Warsaw ghetto before paying various Polish Catholic families to hide and raise him. In 1945, George was reunited with his mother, the only other surviving member of his family. They immigrated to America in 1949.
For 60 years, George was reluctant to share his story with anyone. He worked towards an engineering career, earning an undergraduate degree, two Master's Degrees and a Ph.D. from the Massachusetts Institute of Technology (MIT). In 2009, upon viewing Paper Clips, a documentary chronicling a Tennessee middle school's unique attempt to honor Holocaust victims, George was moved to share his story with the world. He and his wife Mimi Jensen live in San Francisco, but George makes frequent trips to Seattle to visit his children and grandchildren. George is a member of the Holocaust Center's Speakers Bureau.
George Elbaum comes to Omaha to participate in the Institute for Holocaust Education's annual Week of Understanding, a week of programming and lectures where over 6,000 people will hear the moving testimony of Survivors of the Holocaust.
The Holocaust lecture is free, however, seating is limited and advance registration is required. (Select the burgundy ticket icon above to register. Please note: your online reservation is not complete until you've clicked the "Check Out" button.)
Have questions? Call 402-444-5071 or email reservations@DurhamMuseum.org.