upcoming Exhibits
---
Looking for Towers of Tomorrow with LEGO® Bricks or The Lunchbox: Packed with Pop Culture? Find these exhibitions on our Current Exhibits page.
HONORING 75 YEARS: THE HISTORY OF OMAHA'S WORLD WAR II MEMORIAL PARK


JUNE 3 – SEPTEMBER 3, 2023
America entered World War II following the Japanese attack on Pearl Harbor on December 7, 1941. In 1943, before the outcome of the war was even assured, Mrs. Lulu N. Broad, owner of the Gypsy Tea House, wrote a letter to Henry Doorly, publisher of the Omaha World-Herald, suggesting construction of a memorial for Douglas County area service men and women.
After nearly a year of study by Omaha civic leaders, the World War Memorial Association, a charitable corporation, was formed and suggested the 65-acre tract of land formerly occupied by the Happy Hollow Country Club and later, the Dundee golf course, to become the site of a permanent tribute for those men and women who served our country in the U.S. military.
On June 5, 1948, one day before the fourth anniversary of the invasion of Normandy ("D-Day") the citizens of Omaha welcomed President Harry S. Truman to formally dedicate World War II Memorial Park to the people of Douglas County.
The Durham Museum is proud to partner with the Omaha Parks Foundation to highlight the 75th anniversary of this Omaha landmark. To learn more about the 75th anniversary celebration visit omahaparksfoundation.org/memorial-park-75.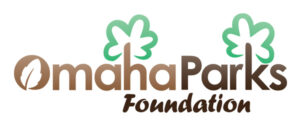 Pictured: A group of people and military men stand behind President Truman watching him lay a wreath of flowers down at Memorial Park in June 1948.
JULIA CHILD: A RECIPE FOR LIFE


OCTOBER 7, 2023 – FEBRUARY 11, 2024
Julia Child's insatiable curiosity and tenacious spirit drove her to endlessly try, test, prove and communicate how to make delicious food. Learning to cook empowered Julia and she in turn empowered others, profoundly transforming American cuisine and food culture. Julia Child: A Recipe for Life explores the key ingredients that led to Julia's personal evolution and America's culinary revolution.
Visitors will journey through Julia's life, as she explored the world and discovered her sense of curiosity including the moment that ignited her love for French cuisine and inspired her career. At the heart of the exhibition, Julia's passion for teaching is explored through her meticulous process of recipe development for Mastering the Art of French Cooking and The French Chef, culminating with her legacy of inspiring chefs of all levels.
Key Experiences:
Interactive The French Chef television set
Video, audio and photography documenting Julia, her distinctive voice, and her extraordinary contributions to the culinary world
Sounds and smells of Julia's kitchen
Visitors can view and share memories of Julia's legacy
Julia Child: A Recipe for Life is a touring exhibition produced and managed by Flying Fish, developed in collaboration with Napa Valley Museum, under the rights granted by The Julia Child Foundation for Gastronomy and Culinary Arts and The Schlesinger Library Radcliffe Institute, Harvard University, and generously supported by Oceania Cruises.
WHITE CHRISTMAS – The EXHIBITION


NOVEMBER 21 – JANUARY 28, 2024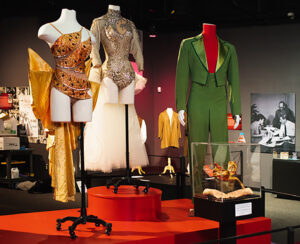 Here at The Durham Museum, we are dreaming of a White Christmas! The Durham, in partnership with the Rosemary Clooney House Museum and private collectors Stephen and Heather French Henry, will host White Christmas – The Exhibition during the museum's Christmas at Union Station season. The highest grossing film of 1954 and one of the highest grossing musical films of all time, White Christmas has become a holiday film classic. The music of Irving Berlin comes to life with Edith Head's costumes adorning a star-studded cast of Bing Crosby, Rosemary Clooney, Danny Kaye and Vera-Ellen as they dance their way across the silver screen. Not to be forgotten is the patriotic theme that resonates throughout with the honoring of General Waverly, played by Dean Jagger, for his sacrifice and service during World War II.
See film costumes created by legendary designer Edith Head, props, sheet music, behind-the-scenes photos, archival materials, and more! The exhibit features some of the most iconic costumes such as the blue "Sisters" dresses and Vera-Ellen's sparkling "Mandy" dance outfit. Whether you are a fan of the music, the costumes, the pageantry or all of the above…this traveling exhibition will be the highlight of the holidays!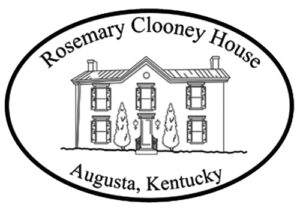 ADMISSION
Adults: $15*
Seniors (62+): $12*
Military/Veteran: $12*
Children (ages 3 – 12): $8*
*PLUS TAX
Children 2 years and under FREE
Members: FREE!
Advance reservations are encouraged, but walk-ins are welcome.
Members, your free admission discount is applied near the end of the online registration process.