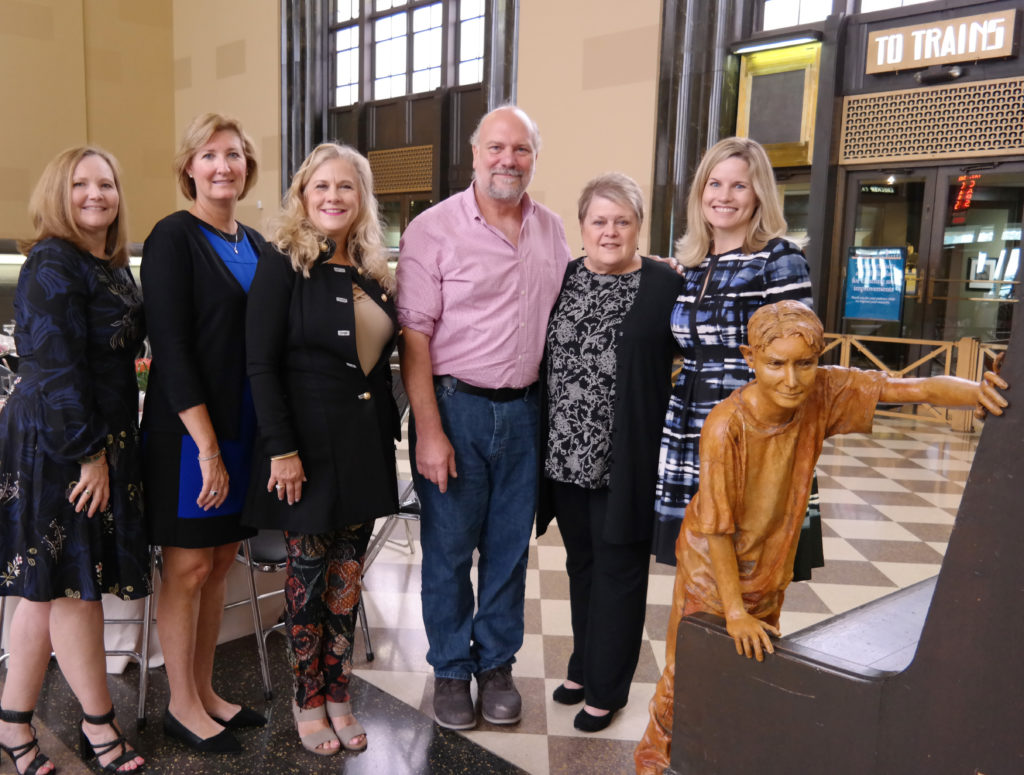 On Track Guild
Our Mission:
The On Track Guild is an organization dedicated to the support of The Durham Museum and its educational programming through volunteerism, fundraising and promotion of community awareness.
On Track Guild members make an impact all year long by volunteering their time and talents for exhibits and special engagements, helping with museum mailings and staff appreciation, facilitating key educational and community-based events and raising financial support to advance The Durham's mission. However you choose to help, please know that your involvement will make a difference. Please join the On Track Guild today!
Save

On Track Guild Membership Benefits
You will receive:

Invitations to On Track Guild events

On Track newsletters and directory

Invitation to the annual meeting/winter luncheon with the Executive Director

Subscription to the museum's quarterly Timelines newsletter

25% discount in the Hitchcock Museum Shop
Please note, your On Track Guild membership does not include a membership to The Durham Museum.
For questions or additional information, please contact Elisabeth Barrett at 402-444-5071.
Decades at
 

The Durham: Dining by Rail
Monday, September 9, Noon

Support The Durham Museum and join Honorary Chairs Julie Fritz, Stephanie Koraleski and Shirley Young for the On Track Guild's Decades at The Durham fall luncheon and fundraiser. This year's theme, Dining by Rail, celebrates the Golden Age of railcar dining experienced in the 1930s and 1940s. Attendees will travel back in time through a re-creation of dining car recipes in the museum's Swanson Gallery, which was formerly Union Station's Hayden House restaurant. See historic images and artifacts, and enjoy a discussion with James D. Porterfield, author of Dining by Rail and other historic railcar recipe books.

Tickets start at $75. Proceeds from the luncheon will benefit the museum. For more details, contact Elisabeth Barrett at 402-444-5071, ext. 578 or ebarrett@DurhamMuseum.org.
2019 On Track Guild Executive Committee
---
President:

Karen Burkley

President-Elect:

Karen Nelsen
VPs Education:

Kathy Mrla and Val Kelly

VP Fundraising

:

Liz Crosson

VPs Membership:

Jane Machado and Debroah Kiel

VP Social

:

Cindy Hanley
Corresponding Secretary:

Natalie Petersen

Recording Secretary:

Theresa Geraghty

Treasurer:

Jan Boyer

Advisor:

Vicki Warner