What areas of the museum are open?
What is closed?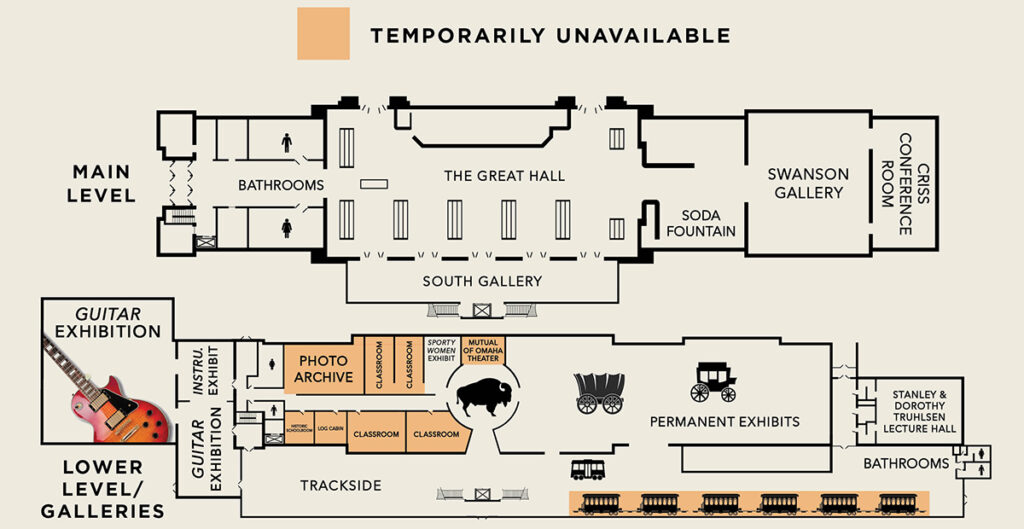 ---
Is the Soda Fountain open?
Yes, with a few changes. We will have a limited menu. Prepackaged condiments will replace bottled condiments. Disposable plates, silverware, and cups will replace reusable platters, silverware, and glassware at this time. Soda Fountain tables will be spaced 6 feet apart to promote social distancing and Soda Fountain counter stools will be removed. Staff will serve food directly to customers rather than inviting guests back to the soda fountain to pick up their order.
What exhibits/areas are closed?
At this time, the following exhibits/areas of the museum will remain closed:
Train Cars
Mutual of Omaha Theater
Photo Archive (open by appointment only)