Top Secret: License to Spy
05/03/17
When:
September 16, 2017 @ 10:00 am – 5:00 pm
2017-09-16T10:00:00-05:00
2017-09-16T17:00:00-05:00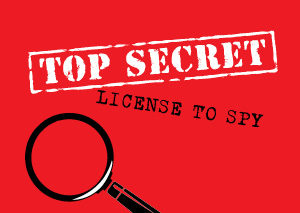 Top Secret: License to Spy
May 20 – September 17, 2017
Secret agents, suspects and science converge for a family adventure unlike anything you've experienced in Top Secret: License to Spy, The Durham Museum's summer 2017 exhibition. This engaging and highly interactive exhibit will put visitors' skills to the test as they experience the science, technology and psychology employed in the intelligence field.
Upon arrival, each visitor receives a "Spy File" containing their scenario and a list of six suspects. You are challenged with gathering intelligence from selected exhibits to uncover information on the suspects, leading them on a journey of discovery, puzzles and intrigue. Hands-on activities include cracking the code on the lock of a transparent safe and using an oscilloscope to find a hidden bug. Use a night vision camera to see in the dark and dodge laser beams without setting off alarms. Never before has an exhibit been so…Top Secret!