SOLD OUT – Speaking Truths: Images of Justice & Injustice (Virtual Event)
01/15/20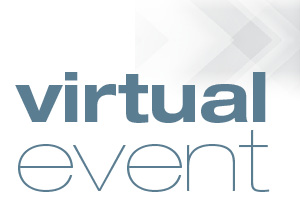 When:
September 1, 2020 @ 12:00 pm – 1:00 pm
2020-09-01T12:00:00-05:00
2020-09-01T13:00:00-05:00
Where:
The Durham Museum
801 S 10th St Omaha
NE
68108

**UPDATE 8/28 – SOLD OUT**
Did you miss the livestream? We've posted a recording of the event »

Photographs do more than record images; they capture moments in history that can reveal justice and injustice. This Speaking Truths event features a panel of six individuals from Creighton University and the Omaha community sharing their experiences recognizing and naming justice and injustice. Each panelist has selected a photograph from the Pulitzer Prize Photographs exhibition that evokes their own story of engaging with injustice and seeking justice. A facilitated discussion will follow:
Why and how is systemic injustice normalized?
How can we stop the perpetuation of injustice within our institutions and communities?
How do we move away from blaming individuals toward creating systems of justice?
PANELISTS:
• Jacqueline N. Font-Guzmán, Professor and Director, NCR Program, Creighton University
• Palma Strand, Professor, NCR Program and Director, 2040 Initiative, Creighton University
• Christopher Whitt, Vice-Provost for Institutional Diversity and Inclusion, Creighton University
• Barry Thomas, Director of Equity and Diversity, Omaha Public Schools
• Yvonne Sosa, Assistant Public Defender, Douglas County
• Shaun Ilahi, General Counsel, Habitat for Humanity of Omaha and Photographer
This free program is presented by Creighton University's Negotiation and Conflict Resolution (NCR) Program and the 2040 Initiative in the Graduate School. The NCR Program forms conflict competent agents of social change for an equitable world. The 2040 Initiative, housed in the NCR Program, teaches students to engage in constructive conversations arising from changing demographics in the U.S.—individually and as members of institutions and communities.
*** Please note: the event begins at 12PM CST, 1PM EST***
Reservations are required; free event that will be presented via Zoom. (Select the burgundy ticket icon above to register.) Only registered guests will receive connection information for this virtual event.
Have questions? Call 402-444-5071 or email reservations@DurhamMuseum.org.
---
The most comprehensive collection of Pulitzer Prize-winning photographs ever assembled is currently on display at The Durham Museum in the exhibit Pulitzer Prized Photographs developed by the Newseum LEARN MORE »
---