Scout Workshop: Railroading – SOLD OUT!
05/22/18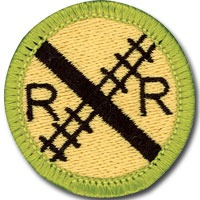 This event is full. Please contact the museum to be put on a waiting list.
Boy Scout Merit Badge Workshop:
Railroading
March 16, 2019 
$8/members and $10/non-members ($5 per chaperone)
Complete your Railroading Merit Badge at Omaha's own Union Station! During the peak of train travel in Omaha, this building hosted over 10,000 people a day traveling by train. Scouts will explore the ins and outs of both historic and modern train travel while completing all of the requirements for this unique merit badge.
Register online (select the burgundy ticket icon above), call the Education Department at 402-444-5027 or email education@DurhamMuseum.org to sign up!
Find out more about Scouting Programs at The Durham »