STEM Saturdays at The Platform
05/03/17
When:
June 22, 2019 @ 10:00 am – 12:00 pm
2019-06-22T10:00:00-05:00
2019-06-22T12:00:00-05:00
Where:
The Durham Museum
801 S 10th St
Omaha, NE 68108
USA

Cost:
Included with Museum Admission (Free for Members!)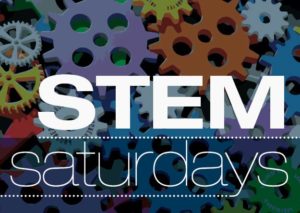 Join us at The Platform on June 22 for special programming related to the Tyrannosaurs: Meet the Family exhibition. We've partnered with FAMILY, Inc. and the Southwest Iowa Children's Oral Health Coalition to bring in kid-friendly activities focused on Scotty the T.rex's teeth. It seems Scotty lived a hard-knock life, exhibiting evidence of a broken jaw, an impacted tooth, and a compressed section of its tail (possibly from the bite of another tyrannosaur!). Considering that oral health greatly affects overall health, one cannot help but wonder how many more birthdays Scotty might have had with access to regular oral health care, in addition to protection from other tyrannosaurs!
Southwest Iowa Children's Oral Health Coalition member and owner of My Pediatric Dentist Dr. Ryan Hajek will talk about teeth and distribute toothbrushes. There will also be photo opportunities with the Tooth Fairy and Mr. Molar!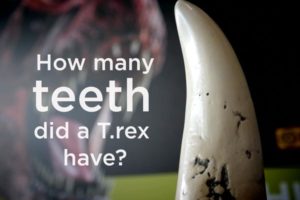 Curious young minds might have additional questions about tyrannosaurs:
Just how powerful was a T. Rex bite?
How many teeth did they have?
How do dinosaur teeth and human teeth compare and contrast?
Registration is not required.
---
STEM SATURDAY – ACTIVITY SCHEDULE
DATE
FEATURED ACTIVITY
June 22
Kid-friendly activities focused on Scotty the T.rex's teeth
June 29
Learn fun dinosaur facts, play with clay and assemble a dinosaur
July 6
Art Deco meets dinosaurs!
July 13
Railroad Days – sorry, no Platform activities but lots of other attractions!
July 20
Match game with dinosaur eggs
July 27
This week's activities will be all about dinosaur sizes
August 3
"Science of Soda Fountain"
August 10
Balance and build dinosaur activities
August 17
Timeline of the Mesozoic era
August 24
How to draw dinos
---
ABOUT THE PLATFORM
Located on the lower level of the museum on what was originally track one in the Union Station terminal, The Platform is an interactive STEAM-based (Science, Technology, Engineering, Art, and Mathematics) experience for learners of all ages. The area features an industrial, workshop-like aesthetic, with a focus on creating, building and innovating. The Platform is a flexible, ever-evolving space. Current features include a brick building wall, magnetic wall with marble tube run, train table, oversized maps of Omaha neighborhoods and counter height tables that look out onto the active railyard.
The launch of The Platform was made possible by a $20,000 gift from U.S. Bank's Community Possible initiative.