Museum Live!
08/04/20
When:
September 28, 2020 @ 10:00 am – 10:30 am
2020-09-28T10:00:00-05:00
2020-09-28T10:30:00-05:00
Cost:
This is a FREE online program
Contact:
The Durham Museum Education Department
4024445027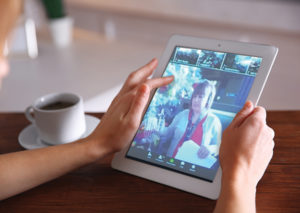 Museum Live!
Each week Museum Live brings 30 minutes of interactive and engaging content straight to your home or classroom. This broadcast-style show includes segments featuring guest speakers from our Smithsonian network, a behind-the-scenes look at museum exhibits and artifacts, cultural connections to the community, and even currents events. Plus, teachers and parents will receive a follow-up activity after each session. Join us week after week for new content, submit questions or topic ideas, and even have a chance for one of your students to join us live! This program is sure to become the highlight of your week.
Once you have registered, you will be emailed a link to access the program.
*Please note: This event occurs at 10AM CST.
TO REGISTER:
Select the burgundy "tickets" icon above to sign up.
Enter the total number of students participating in the "Digital Learning Participant" quantity box below.
Enter your information for "Registrant 1: Digital Learning Participant".
Enter the school your child/students attend, the number of students participating (should match the number of registrants), and (optional) first names for student shoutouts.
If there is more than one student participating please check the "Register Later (Provide registrant information during check-in)" box for all additional registrants, so that you do not need to register each student individually.
You can also register for multiple weeks by adding one week to your cart, then going back to add another before you check out.
Please make sure you receive an e-mail confirmation to ensure you've completed registration.
Need to register a large number of students for multiple dates? Just give Paige a call at 402-444-5027 and we can get you signed up!
View More Museum Live! Dates »
Interested in a Virtual Field Trip for your classroom? Learn more »
Have questions? Please call The Durham Museum Education Department at 402-444-5027 or email education@durhammuseum.org.
Save