Durham Adventure! Scouts-only Family Night
01/15/18
When:
April 9, 2018 @ 4:00 pm – 8:00 pm
2018-04-09T16:00:00-05:00
2018-04-09T20:00:00-05:00
Where:
The Durham Museum
801 S. 10th Street
Cost:
$5 per person (scout, sibling or adult)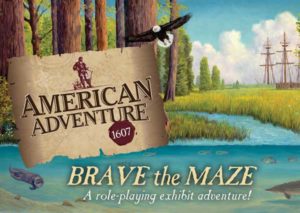 Come join us for an evening of fun and adventure at The Durham Museum! Take a step back in time and find out if your family has what it takes to survive in colonial America. Our American Adventure exhibit will take you on an immersive, educational role-play adventure that asks people to conquer one great challenge: survive the year as one of the original Jamestown colonists. Experience this exhibit along with other family activities during this Scouts-Only night at the museum! Registration is required and payment is taken upon registration.