SOLD OUT: Decades at The Durham: Dining by Rail
05/08/19
When:
September 9, 2019 @ 11:00 am – 1:00 pm
2019-09-09T11:00:00-05:00
2019-09-09T13:00:00-05:00
Cost:
Tickets start at $75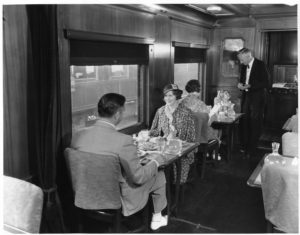 **UPDATE 9/1 – SOLD OUT**
Patron Event • 11AM
Luncheon • NOON
Support The Durham Museum and join Honorary Chairs Julie Fritz, Stephanie Koraleski and Shirley Young for the On Track Guild's Decades at The Durham fall luncheon and fundraiser. This year's theme, Dining by Rail, celebrates the Golden Age of railcar dining experienced in the 1930s and 1940s.
Attendees will travel back in time through a re-creation of dining car recipes in the museum's Swanson Gallery, which was formerly Union Station's Hayden House restaurant. See historic images and artifacts, and enjoy a discussion with James D. Porterfield, author of Dining by Rail and other historic railcar recipe books.
Tickets start at $75. To purchase your tickets online select the burgundy ticket icon above. Proceeds from the luncheon will benefit the museum. For more details, contact Elisabeth Barrett at 402-444-5071, ext. 578 or ebarrett@DurhamMuseum.org.
---
James D. Porterfield is an author and columnist with a special interest in railroad history and culture. His book Dining by Rail: The History and the Recipes from America's Golden Age of Railroad Cuisine, tells the story behind eating on the train accompanied by 330 recipes. In print since first published in 1992, it has been praised by food writers and rail historians alike. His monthly "On The Menu" column, devoted to all manner of rail heritage preservation activity, appears in Railfan & Railroad, one of the nation's leading magazines for those with an interest in railroading. Jim served for many years as the organizer and host of Penn State's annual Railroad Heritage Conference and was a lecturer for the Pacific Coast Culinary Tours offered on board the American Orient Express. Jim has also written about food for Radisson's in-room Voyageur and United Airlines' Hemispheres magazines. He has been a guest on the TVFood Netowrk, of Terry Gross on NPR's Fresh Air, and on various fund-raising efforts by NPR and PBS. A graduate of Edinboro University of Pennsylvania, Jim is today the Director of the Center for Railway Tourism at Davis & Elkins College in Elkins, West Virginia, an organization committed to attracting and preparing young people for a career in railway heritage tourism.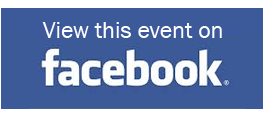 ---

The On Track Guild is an organization dedicated to the support of The Durham Museum through volunteerism, fundraising, and the promotion of community awareness. Are you interested in learning more about the On Track Guild? Click here »