Anti-German Hysteria in Nebraska and Its Effects, During and After World War I
08/02/18
When:
October 16, 2018 @ 6:30 pm – 7:30 pm
2018-10-16T18:30:00-05:00
2018-10-16T19:30:00-05:00
Cost:
Included with Museum Admission (Free for Members!)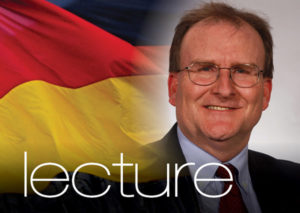 As late as the fall of 1914, the great many members of Nebraska's German community were highly regarded, German culture was greatly valued, and the German language could be heard and read in almost every city, town, and village. All that began to change when World War I began, and after the United States formally entered World War I on April 6, 1917, anti-German hysteria swept the state. This presentation will detail the many effects of this widespread hysteria and how it largely mirrored what was happening elsewhere in the country. German-speaking pastors were pulled out of their churches to kiss American flags, German-majority churches were burned, German-sounding names were changed, German was no longer learned in schools, and many Germans and their supporters lost their jobs. It was not, in short, one of Nebraska's better moments – but nonetheless it is a period that is important to remember as part of the history of World War I.
Dr. Charles Johanningsmeier is a member of the Department of English at the University of Nebraska at Omaha and currently holds an Isaacson Chair for his outstanding record of research and publications. He teaches a wide variety of courses in American Literature, including those entitled "The Pursuit of the American Dream," "American Immigrant Narratives," and "Willa Cather." In addition to serving on the Willa Cather Foundation Board of Governors and working to support metro area high school English teachers, he was a Fulbright Professor of American Studies at the University of Leipzig, Germany, from 2006 to 2007. His current research involves the ways in which one German publisher named Tauchnitz helped popularize the works of various American authors in Europe between 1841 and 1943.
Reservations are required and regular museum admission applies; free for members. Reserve your seat online, then pay when you arrive at the event. Have questions? Call 402-444-5071 or email reservations@DurhamMuseum.org.