Meet Our Tour Guides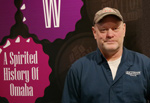 Bill Baburek
Bill Baburek knows a thing or two about beer.  An Omaha historian and collector, Baburek owns Infusion Brewing Company, Crescent Moon, Huberhause and Beertopia.  He is also the Vice President of Omaha Beer Week and a member of the Nebraska Brewers Guild.  He has been researching and collecting Omaha's brewing history for 40 years.  A lifelong South Omaha resident, Baburek is back for his 3rd year of our "On Tap" tour.
---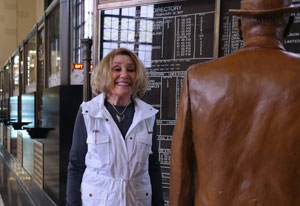 Janey Dann
Her passion for architecture, history and working with people are just a few of the things that make Janey Dann one of the museum's most beloved volunteers. A lifelong Omaha resident, Dann enjoys sharing her immense knowledge of local history and art deco architecture with museum guests. Now in her 9th year as a tour guide, Dann leads our Millionaires and Mansions tours. These tours focus on 40 Omaha mansions and the millionaire pioneers whose generosity and community involvement built our great city.
---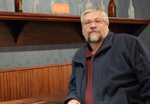 William Deardoff
William Deardoff is a veteran educator of 25 years with Omaha Public Schools and is presently teaching in Bennington Public Schools. His Bachelor and Masters degrees are from UNO, where his love of Omaha History was influenced by his teachers Orville Menard, Harl Dahlstrom and Charles Gildersleeve. He has been involved with Omaha history projects for years. At OPS he developed and taught an Omaha History class with Pat Ryan. His love for sharing Omaha history has lead him to give numerous tours around Omaha to groups ranging from grade school age to college to adult groups. Deardoff leads our popular "Last Call for Alcohol" tour.
---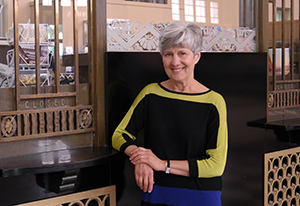 Jean Johnson
Retired teacher and UNL graduate, Jean Johnson has been volunteering her talents at The Durham Museum since 1991. She is a long-time museum docent and her tour, "From Expositions to Jazz Musicians," is an outgrowth of the museum's Building our City tour…the staple tour for our 3rd grade visitors. She has been leading this River City History Tour for six years. Jean also has a passion for art. She leads our guided museum tours and teaches visitors about the art deco architecture of Union Station.
---
Gary Kastrick
Gary Kastrick is a retired educator and a 1970 graduate of Omaha South High School. He began his teaching career at a high school in Western Nebraska where he served as the entire social studies department and developed his skills by creating curriculum due to lack of materials. He started teaching in Omaha Public Schools at Bryan and Bancroft Junior High Schools. He came to Omaha South High School in 1982 and taught there for 28 years. Kastrick created the first local history class at South High for OPS in 1986.
Gary has many local and national teaching accolades but his most prized recognition is the University of Nebraska and the Nebraska Historical Society's James Olson Award given to him in 2011 for his work in promoting Nebraska's History. Kastrick leads our "Magic City" tour.
---
chuck Martens
Chuck has been a life-long fan of movies, and fascinated by the places that showed the movies! He began a research project several years ago that involved looking through city directories and searching online newspaper archives. He put together an extensive database of more than 300 theaters that once existed in the Omaha Metro area. Chuck's love of movies continues, and today he is active in front of the camera as well as behind it. His first part in a movie was as an extra, filmed at the Durham, for "Lovely, Still" directed by local director Nik Fackler and starring the late Martin Landau and Ellen Burstyn.
In celebration of Omaha's 150th Birthday, Chuck curated an exhibit in the Omaha Building, for an open house presented by Kutak Rock, where he was working at the time, showing the significance of the building in the city's history. He began collecting postcards and other items, and was wanting a way to share these images and histories with the public. On January 17, 2016, he started a Facebook group called Forgotten Omaha, which today numbers over 66,000 members! He has organized building tours and neighborhood walks as part of the group's activities. Martens leads our new "Great Escape: Exploring Omaha's Historic Theaters" tour.
---
Save