Meet Our Tour Guides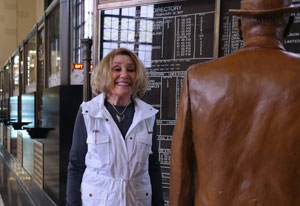 Janey Dann
Her passion for architecture, history and working with people are just a few of the things that make Janey Dann one of the museum's most beloved volunteers. A lifelong Omaha resident, Dann enjoys sharing her immense knowledge of local history and art deco architecture with museum guests. Now in her 9th year as a tour guide, Dann leads our Millionaires and Mansions tours. These tours focus on 40 Omaha mansions and the millionaire pioneers whose generosity and community involvement built our great city.
---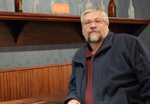 William Deardoff
William Deardoff is a veteran educator of 25 years with Omaha Public Schools and is presently teaching in Bennington Public Schools. His Bachelor and Masters degrees are from UNO, where his love of Omaha History was influenced by his teachers Orville Menard, Harl Dahlstrom and Charles Gildersleeve. He has been involved with Omaha history projects for years. At OPS he developed and taught an Omaha History class with Pat Ryan. His love for sharing Omaha history has lead him to give numerous tours around Omaha to groups ranging from grade school age to college to adult groups. Deardoff leads our popular "Last Call for Alcohol" tour.
---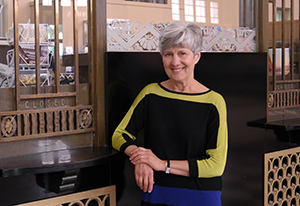 Jean Johnson
Retired teacher and UNL graduate, Jean Johnson has been volunteering her talents at The Durham Museum since 1991. She is a long-time museum docent and her tour, "From Expositions to Jazz Musicians," is an outgrowth of the museum's Building our City tour…the staple tour for our 3rd grade visitors. She has been leading this River City History Tour for six years. Jean teams up with her husband Lee Johnson on one of our tours, Parks and Boulevards, which explores the beautiful parks and boulevard system Omaha began developing in the late 1800s.
Jean also has a passion for art. She leads our guided museum tours and teaches visitors about the art deco architecture of Union Station.
---
Michaela Fricke
Michaela Fricke, Durham Museum Education Programs Facilitator, leads our newest tour: "Remember the Ladies." Michaela was born and raised in Omaha, Nebraska and received her Bachelor's Degree in History and Geography from Wayne State College. She is passionate about early Omaha history as well as late 19th century to early 20th century women's history. A couple of her favorite female historians and role models include Laurel Thatcher Ulrich and Lori Ginzberg. As a Durham Education staff member, Michaela has given numerous Omaha history tours to groups ranging from grade school age to adult groups.
---