seasonal Workshops
Offered during summer and winter breaks
The Durham Museum offers a variety of summer workshops that are unique, fun and educational. Workshops are ideal for school district summer/winter break programs, daycares, summer camps and more. They are available for groups of ten or more children, and ages 5-12 are recommended. All workshops are customized to the size of your group.

Workshop Reservation Process
In order to accommodate the scheduling needs of all groups, we will customize the arrival and departure times for your group. Please plan on approximately 1 hour for a group of 15 students and 1 hour and 30 minutes for a group of 15-60 students before beginning to arrange the details of your trip.
All workshops are $6 per child. The museum admits one staff member or teacher per ten children at no additional charge. Reservations should be made at least two weeks in advance.
For questions or reservation assistance, call 402-444-5027 or email education@durhammuseum.org. 
health & safety
The health and safety of our guests is our top priority. Health and safety protocols will be implemented according to local, state and federal guidelines which we will continue to monitor throughout the season. If you have any questions regarding our COVID-19 safety policies and procedures, please contact the Education Services Department using education@durhammuseum.org. 
Additional information, including specific procedures and policies, will be communicated to workshop groups upon booking and again prior to the scheduled visit. If you do not receive this communication, please contact the Education Services Department, as this communication is crucial to understanding the expectations and procedures regarding your visit. 
What are we doing differently?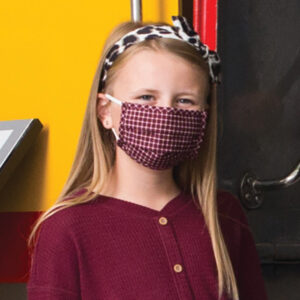 Masks are Required for Workshop Groups
Social Distancing
Reduced Group Sizes
Reduced Sharing of Materials
Regular Hand Washing/Sanitizing
Regular Cleaning and Sanitizing
Health Checks/Screening (workshop group and museum staff)
Please note that drinking fountains are not available at this time.
SUMMER WORKSHOPS
Monday through Friday from June 1 – August 6

James cameron – challenging the deep
Dive into the world of ocean exploration with our summer exhibit JAMES CAMERON – CHALLENGING THE DEEP. The exhibition will immerse students in an underwater environment using cinema scale projections, artifacts and specimens from Cameron's expeditions. Following this tour, students will enjoy a classroom activity that takes them even deeper into the ocean world.
innovation station
The Durham Museum wouldn't be here in Omaha's Union Station without the innovation of those who came before us. Travel back in time to explore the innovation and creativity of historic structures such as the Native American earth lodge, log cabin, worker's cottage, and of course, the buildings showcased at the grand Trans-Mississippi Exposition!
This workshop will wrap up with a building competition. Can your group think outside-the-box and build the strongest bridge? Find out at our Innovation Station!
history mystery
Can you help us solve the Case of the Cryptic Curator? An important artifact is missing and our team needs you to help us decode the clues and recover the item! Can your group solve the case before time is up? Find out during our History Mystery.
science matters
What do an index card, a bottle of dish soap and an egg have in common? They are all items you can find around your house and items you can do amazing scientific experiments with! Break out your lab coat and join us to understand why science matters!

Workshop REQuesT FOrm
For additional information, call the Education Department at 402-444-5027 or email education@durhammuseum.org.