Learning at Home
digital learning opportunities from the Durham museum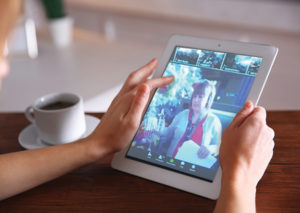 The Durham Museum's digital learning program offers unique opportunities for learners of all ages. Taught by educators, these engaging and interactive classes follow National and State Social Studies Standards and are filled with primary sources featuring artifacts, videos and photographs. These free exchanges can be accessed by Zoom on a laptop or mobile device, no matter where instruction takes place, including by students who are learning from home.  Click the links below to register.  Once you have registered, you will be emailed a link to access the program.
All digital learning programs are provided at no cost thanks to our generous museum supporters and underwriters. You can help us continue making these opportunities possible by becoming a member or supporting our annual fund campaign today!
upcoming LIVESTREAM field trips
More Sessions to be Announced.
Please see below for a video archive of past livestreams.
Technical Tips:
When registering, please note that your registration is complete after you select "Check Out".
If you registered but did not receive a link in your email inbox, please check your spam folder.
Zoom provides more than one way to connect: using your web browser or installing the application—please choose the option that best fits your needs. Note: Zoom recommends that you use the latest version of Google Chrome if viewing it in your web browser.
We recommend testing your connection prior to class. Generally, we will do a sound test 5 minutes before starting a session. Try a test by visiting zoom.us/test.
Don't forget to do your pre- and/or post-visit activity, a link is included in your confirmation email.
Virtual Field Trips:
VIDEO Archive
Did you miss our livestream field trips or want to see one of them again? No problem, you can access videos of our virtual field trips here:
(Please note: recent livestreams will not be immediately available.)