AKSARBEN Coronation Donations this Year
11/03/17
With AKSARBEN royalty having recently been crowned at the 121st annual coronation ball I thought I'd share some AKSARBEN objects from years past. As you might expect, we get a lot of AKSARBEN donations in any given year. This year, we not only accepted gowns, but portraits, memorabilia, and even a large plaque!
Our first accession of the year was a 1969 Countess gown and accessories worn by Mary Lou Durbin-Stehr (2017.1) This one is less flashy and one of my favorite AKSARBEN gowns so far.
In contrast, we have an extremely bright Countess gown and accessories from 1965 worn by Jane Schole Shaner (2017.13) Yes, that is a pillbox hat…
A plaque that used to hang on the AKSARBEN Foundation building (2017.19) They moved locations this year.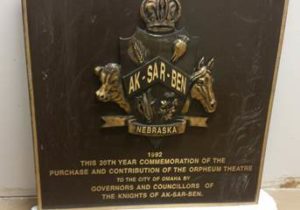 A framed portrait of Kay Tukey in her 1933 AKSARBEN Princess gown (2017.2) The image was made by the Reinhart-Marsden studio; we house a large number of their portraits in our collection and online.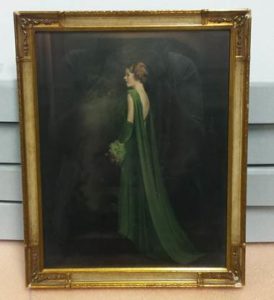 An Aksarben Princess dress from 1968 worn by Suzanne Sullivan and designed by Helen Rose (she designed Grace Kelly's aka Princess Grace of Monaco's wedding gown!) (2017.21)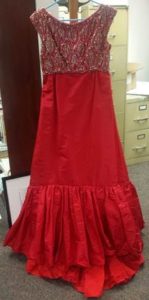 An invitation to the 1919 Aksarben Ball (2017.3). Although addressed to a "Knight", Beatrice Savoie Bussieres held on to this invitation and it was donated to us by her granddaughter. She was living with extended family at the time (away from her native Canada) and probably attended with a family member.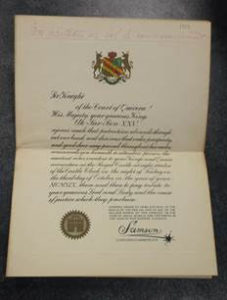 The most recent Princess gown from 2016 (2017.8). This was an extra dress given to us by the AKSARBEN Foundation. This style is a little tamer than the 60s!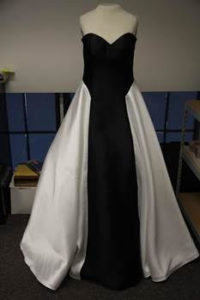 Thanks for reading and see you next time.
Becky